With the festive madness about to start, you must be looking for the best Outfit Ideas for Durga Puja to grace up the occasion. Right, people? Well, there is an unwritten rule that says that you are not going to repeat your dress during this 5-day festival. So, this is only fair for you to do some of the budget shopping together with staying at the top of the latest fashion trends.
Also, this is fine for you if you are staying indoors and do not want to stand in a queue to shop for yourself to buy Best Durga Puja Outfits. You can easily purchase the best traditional and trendy from gintaa. Basically, you can create a stunning look for this festive season without burning a hole in your pocket!
Best Durga Puja Outfits for 5 Days
Bengalis always look forward to Durga puja and Outfit Ideas For Durga Puja for which planning goes on for almost a year. Here, we give you a few suggestions of dresses for Durga puja that will help you ace the fashion game on all five days. These handpicked Outfit Ideas for Durga Puja will help you celebrate in style.
Day 1: Shoshti – Radiant Elegance
For Women
Start the festivities in a resplendent red or maroon silk saree, intricately woven with golden motifs. The saree gracefully drapes around you, and the rich hue symbolizes the fervor of the festival. To get the best Durga Puja outfit ideas, you can actually check out the site of gintaa.
Adorn yourself with traditional jewelry, featuring gold or temple designs. A gold choker, earrings, bangles, and a delicate bindi enhance your timeless beauty. Choose comfortable yet traditional footwear like juttis or mojaris, completing your shoshti ensemble.
Elevate your look with a neatly tied bun adorned with fresh flowers or ornate hairpins.
For Men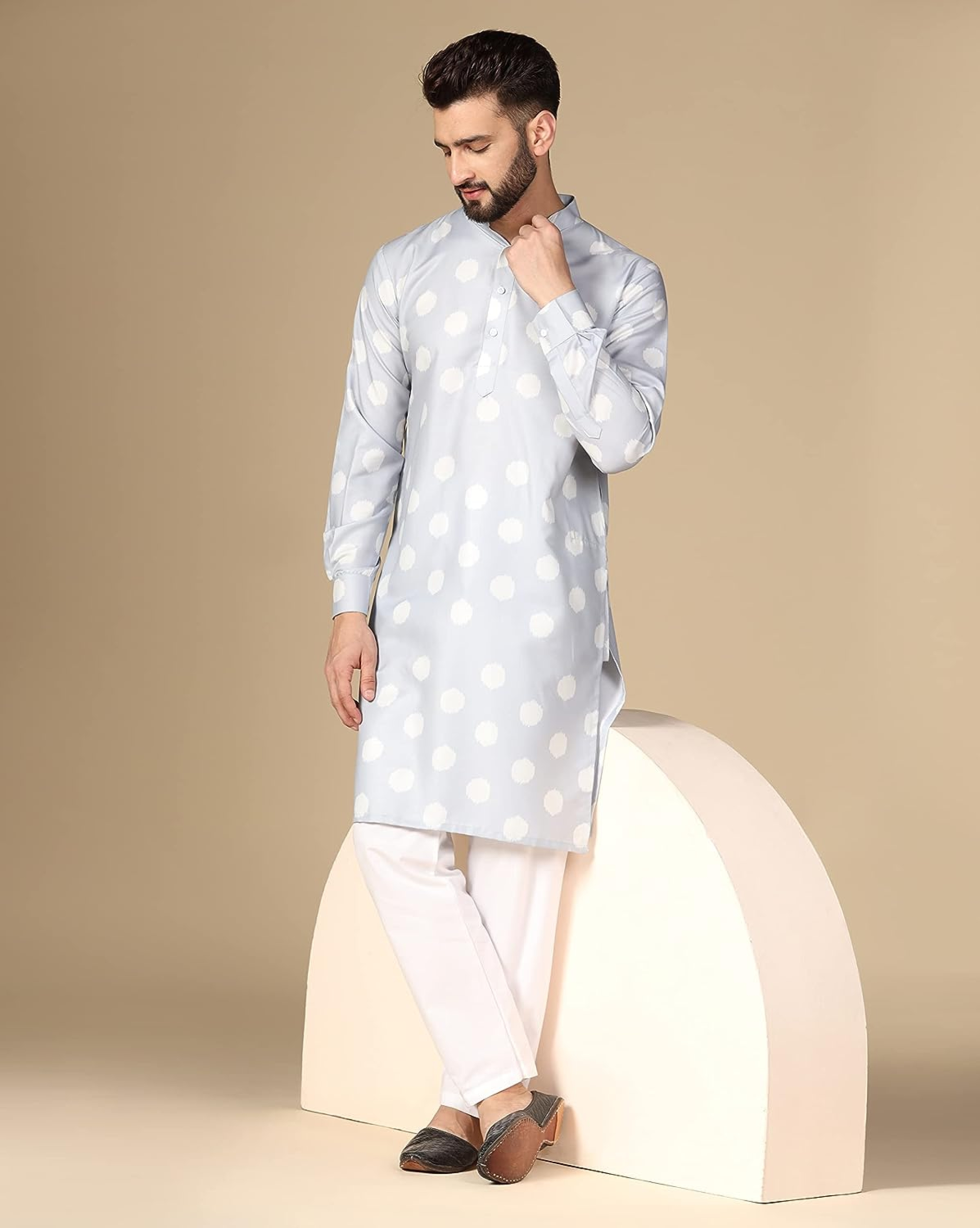 Embrace the essence of tradition in a maroon kurta-pajama or dhoti-kurta set and it would be the best Durga puja outfit ideas for men. The rich fabric and color exude an aura of festivity. Complement your attire with a Nehru jacket that features intricate embroidery or embellishments. A simple yet elegant pocket square adds a touch of sophistication. Traditional juttis in matching shades complete your Shoshti look.
Day 2: Saptami – Contemporary Chic
For Women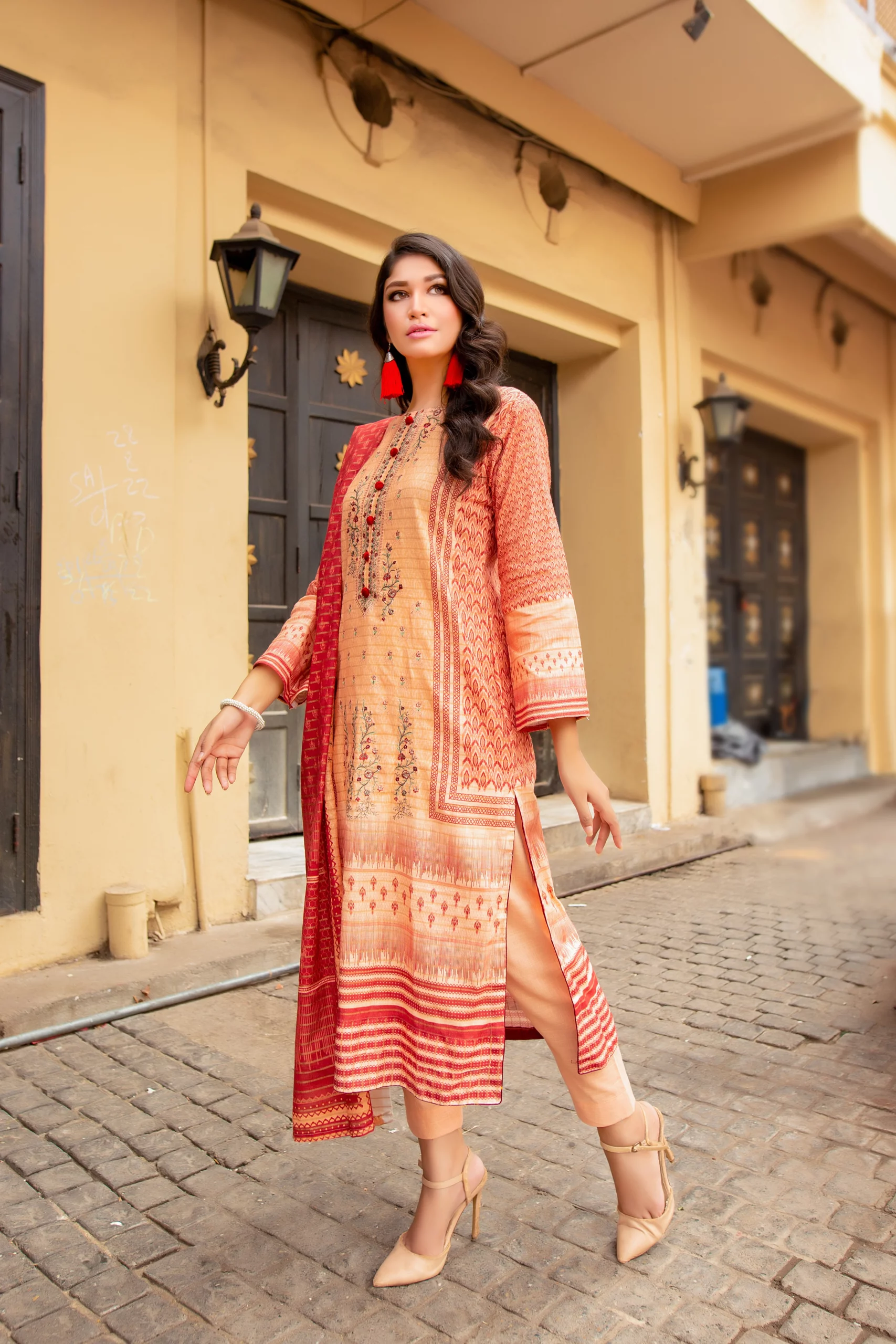 Step into Saptami with a stylish western maxi dress or gown. Opt for vibrant colors and modern prints to stand out. Keep it minimal with contemporary jewelry – statement earrings, a sleek bracelet, and a chic clutch. Choose comfortable block heels or fashionable sneakers for ease of movement.
Let your hair down or style it in loose waves for a relaxed yet fashionable look.
For Men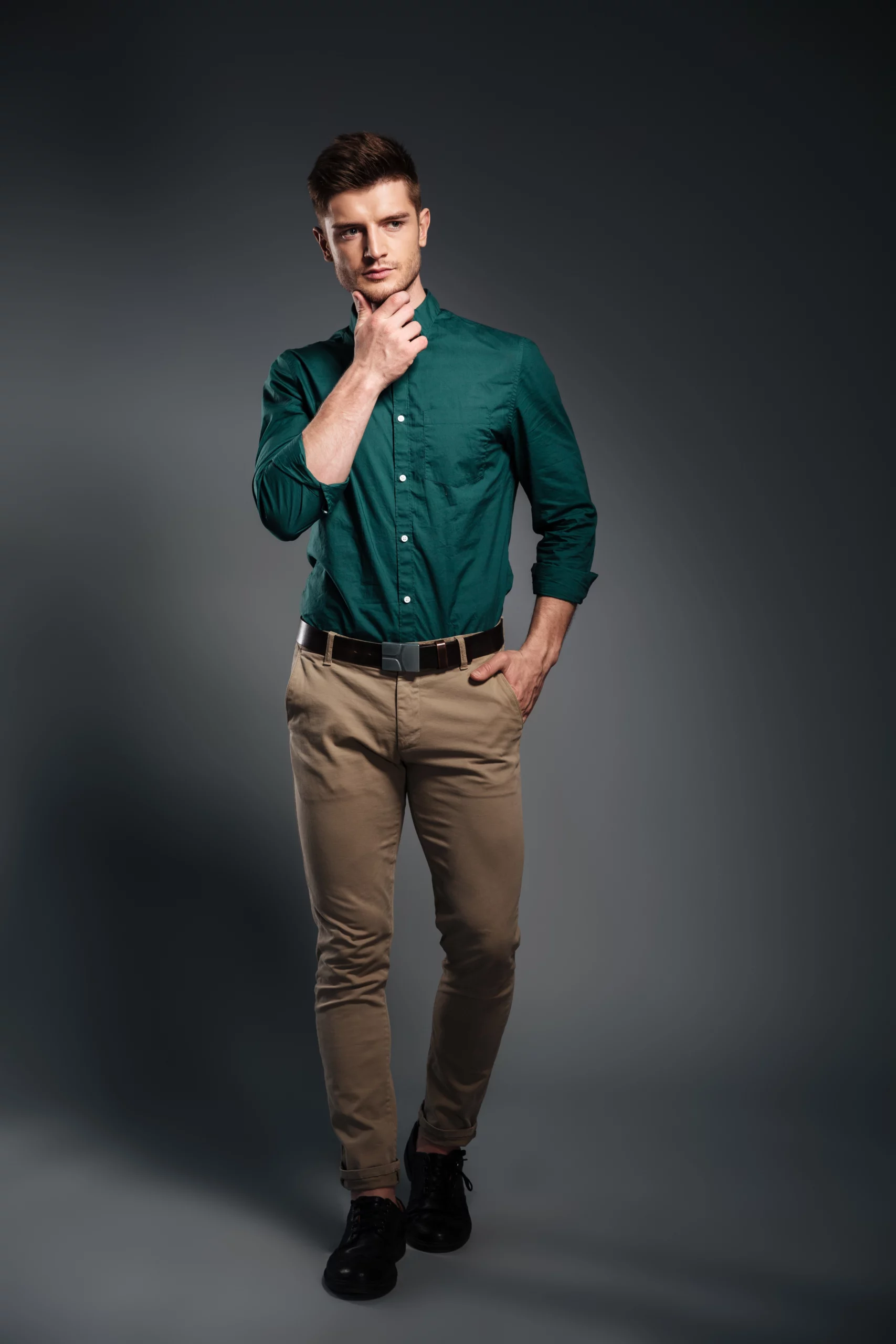 Embrace the fusion trend with a well-fitted shirt paired with tailored trousers. Opt for contemporary prints or patterns. Add flair with a stylish belt and a watch that complements your ensemble.
Complete your traditional dress for Durga puja look with clean and comfortable sneakers or loafers, perfect for a day of celebration.
Day 3: Ashtami – Regal Splendor
For Women
Embrace timeless elegance with a traditional silk saree. Choose a richly woven Banarasi, Kanjivaram, or Paithani saree in deep, auspicious colors like red, maroon, or green. If you are not a "Saree" person, choose a regal and heavily embroidered salwar suit for Ashtami. Look for intricate zari or thread work on the suit and dupatta. Traditional colors like deep red, maroon, or emerald green are ideal.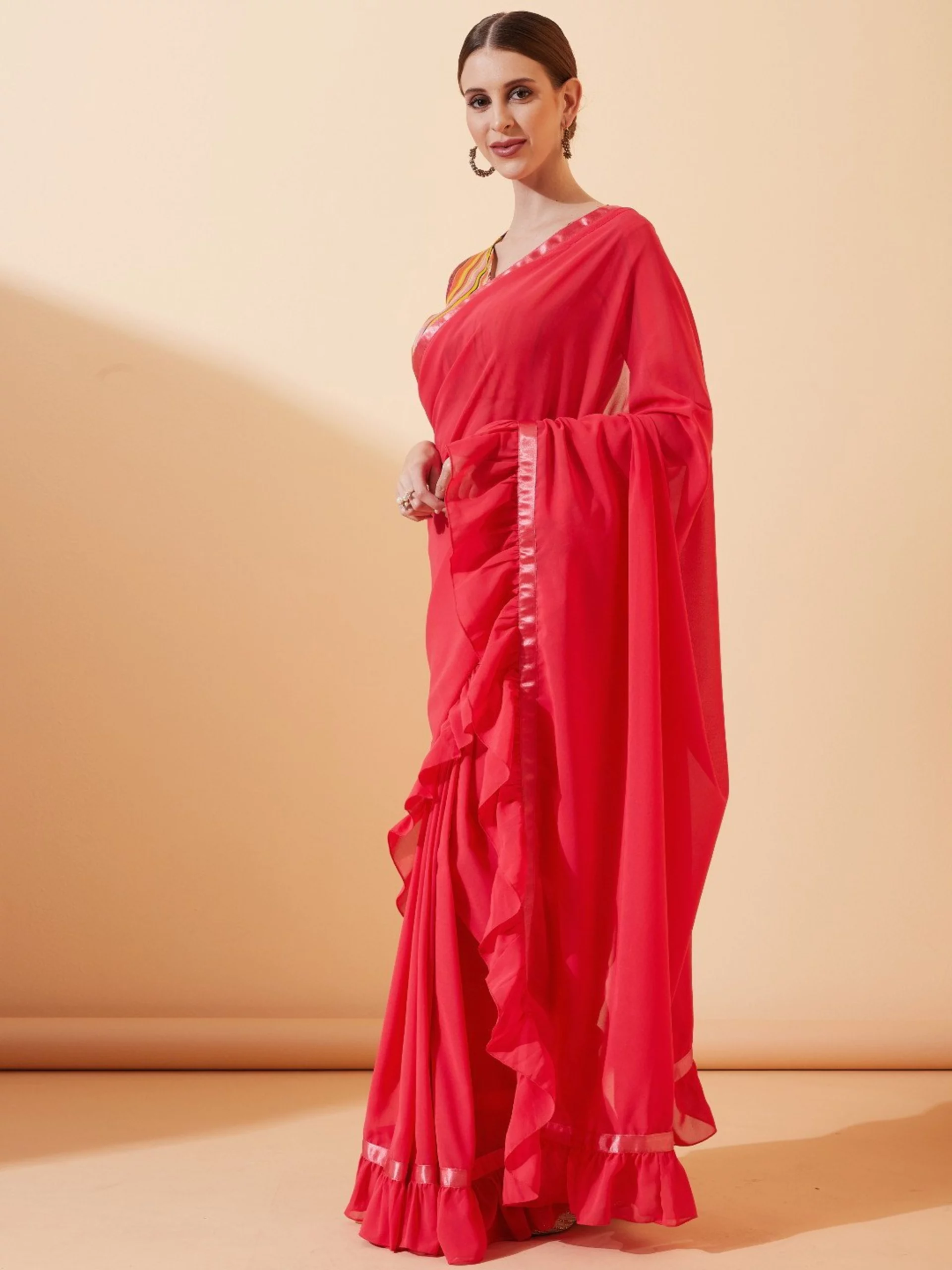 Adorn yourself with heavy traditional jewelry, including necklaces, statement earrings, and bangles that jingle like music. Opt for exquisite ethnic footwear like intricately designed juttis or heels for a regal stride. To find the best saree ideas for durga puja, you can check out the platform called, gintaa.
Elevate your look with a high bun adorned with fragrant flowers that add an ethereal touch. When it is about picking up the best style for Outfit Ideas For Durga Puja, you can just choose your favorite product from gintaa. From outfit to accessories, you get it all here at an affordable rate.
For Men
Dress to impress in a regal sherwani or kurta-pajama. Choose deep, opulent colors and intricate embroidery to showcase your impeccable taste. Crown your ensemble with a matching turban that complements the outfit's richness. Don't forget traditional footwear like juttis or mojaris.
Day 4: Nabami – Fusion Finesse
For Women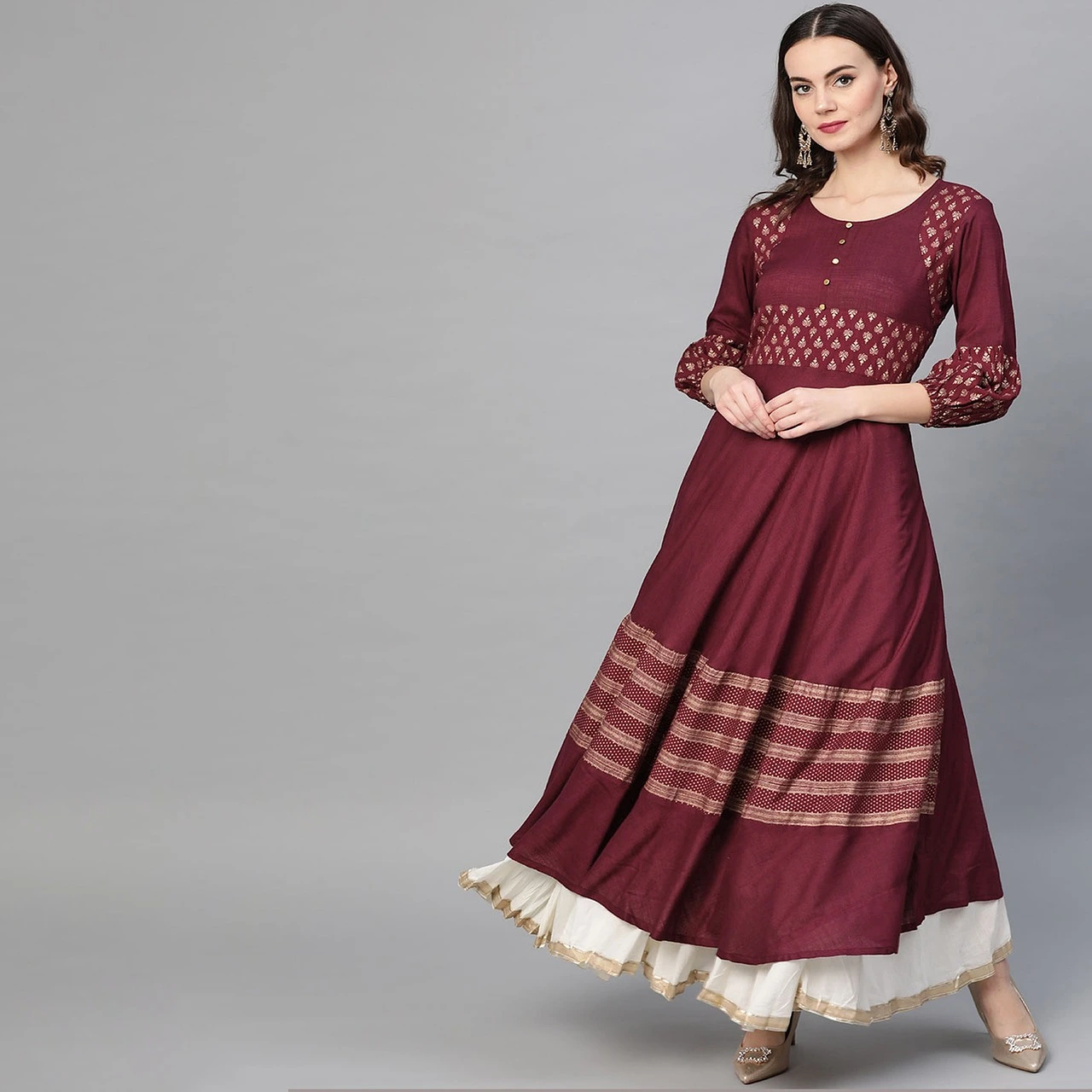 Strike a balance between tradition and modernity in an elegant Anarkali suit with a fusion twist. Look for intricate embroidery that combines traditional motifs with contemporary designs. Enhance your look with statement jewelry pieces, such as a kundan neckpiece or chandelier earrings. Complete your ensemble with comfortable yet stylish heels or juttis. Now, getting Durga Puja outfit ideas has become easier as gintaa has got you covered.
Opt for a chic hairstyle like loose curls or a fishtail braid, perfectly blending traditional and modern aesthetics. If you are looking for the stylish and best durga puja dress for ladies, then searching it on gintaa and getting it by bargaining online would be a solution for you.
For Men
Embrace the fusion trend with a kurta paired with jeans or tailored trousers as you get plenty of beautiful dresses for Durga puja at gintaa. Choose a kurta with subtle embellishments or a contemporary print. Add flair with a stylish belt, a wristwatch, and a well-coordinated pocket square. Opt for versatile footwear like suede loafers or leather sneakers to complete your Indo-Western look as these durga puja dresses would be perfect for you to look stylish.
Day 5: Dashami Outfit Ideas For Durga Puja – Cultural Reverence
For Women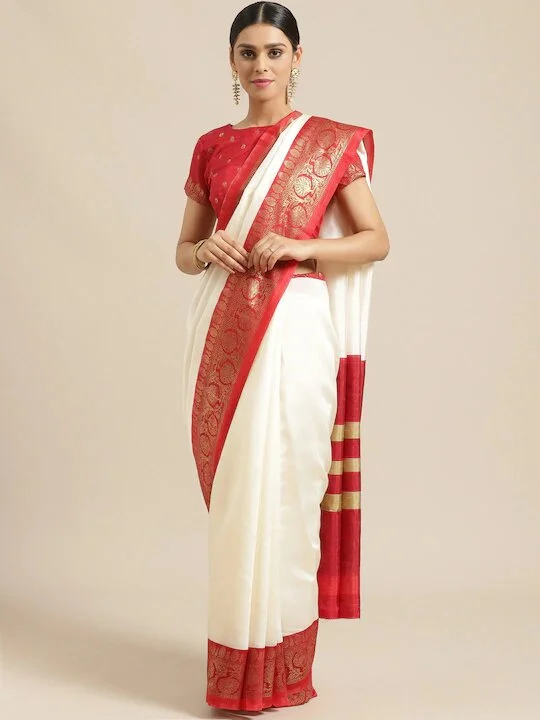 Dashami is the culmination of the Durga Puja celebrations, and wearing a "laal paar sada saree" is a customary and culturally significant choice. This saree is traditionally white with a red border (laal paar), symbolizing purity and devotion. Adorn yourself with traditional jewelry, including red and white bangles, and a simple yet elegant neckpiece. The emphasis is on simplicity and cultural authenticity. You can go for stunning and comfortable heels or traditional footwear like juttis to complete your Dashami ensemble.
Elevate your look with a grand hairstyle, such as a high bun or cascading curls, adorned with exquisite hairpins and ornaments. You can get different dress collections for durga puja 2023 at gintaa. The best part is that you can negotiate online and buy durga puja dresses from gintaa.
For Men
Dashami calls for traditional dress for Durga puja. Conclude the festival in a beautiful dhoti-kurta. Choose rich, regal colors and intricate embellishments. Complement the look with traditional footwear like juttis or mojaris.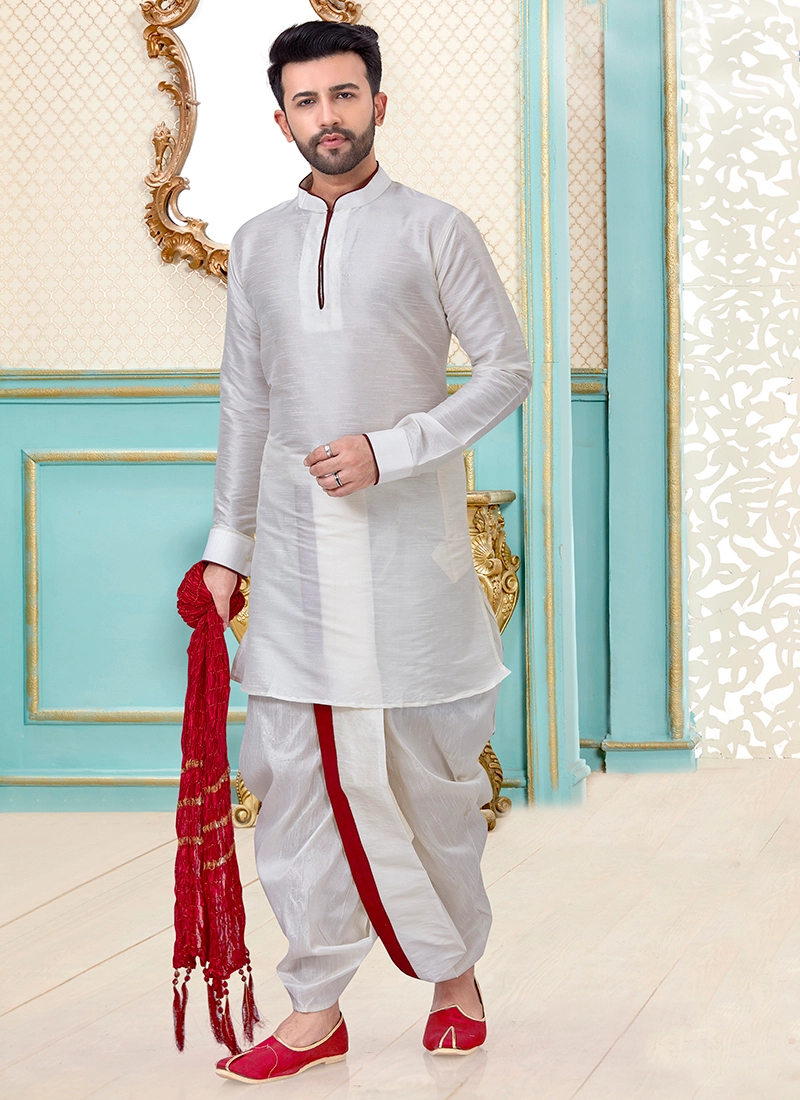 These detailed outfit descriptions should help you create stunning looks for each day of Durga Puja, balancing tradition with contemporary style. Enjoy the festivities in style and elegance and get the best Outfit Ideas For Durga Puja from gintaa!
So, when you step out to embrace the joyous festivities or join in the traditional rituals, let your Outfit Ideas For Durga Puja be a personal statement of your devotion and a nod to the rich cultural heritage of this beloved festival. With your personal touch, your attire becomes more than clothing; it becomes a work of art, a symbol of reverence, and a celebration of your unique connection to Durga Puja.