It's the most wonderful time of the year! In Bengal, Durga Puja conjures up images of the lovely fall sky, the rhythmic beats of dhak, the invigorating scent of Shiuli (jasmine), the vibrant pandals, and elegantly attired people. People have already begun purchasing dresses and fashion accessories for Durga Puja.
In West Bengal and other areas of the nation, the festival known as Durga Puja (Durga Pujo) is observed during the month of Ashwin. This holiday is known as Navratri or Dussehra in northern India. People who love Durga Puja may literally sense the celebration's energy, excitement, and delight before the actual holiday even starts.
Glam Up with Best Fashion Accessories for Durga Puja
Ladies, this is your opportunity to accessorize with stunning fashion accessories for Durga Puja, like sunglasses, watches, and bags, to create a memorable Durga Puja look.
1. Traditional Jewelry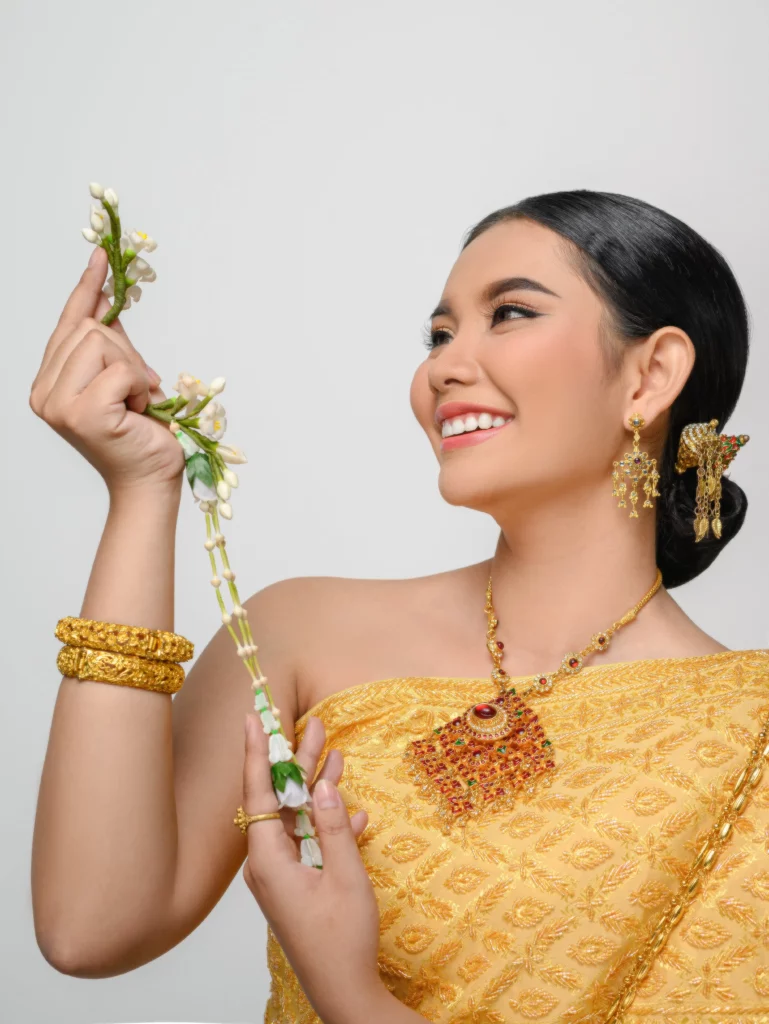 Durga Puja is the ideal occasion to display your traditional jewelry collection along with your Durga Puja attire. Choose classic pieces like earrings, chokers, and necklaces made of gold or silver with complex designs. Add precious stones like pearls, emeralds, and rubies for an air of wealth. Bangles, a necklace, and nose pins are all fantastic options to round off your ethnic look.
When it comes to purchasing fashion accessories for Durga Puja, you have many internet alternatives, whether it be a jhumka or a necklace. But the ideal course of action for you would be to select the best website where you can purchase your preferred item at a reasonable price. Therefore, you don't need to look elsewhere; just shop on gintaa. You can purchase items from our website at your own expense.
2. Beautiful Neckpieces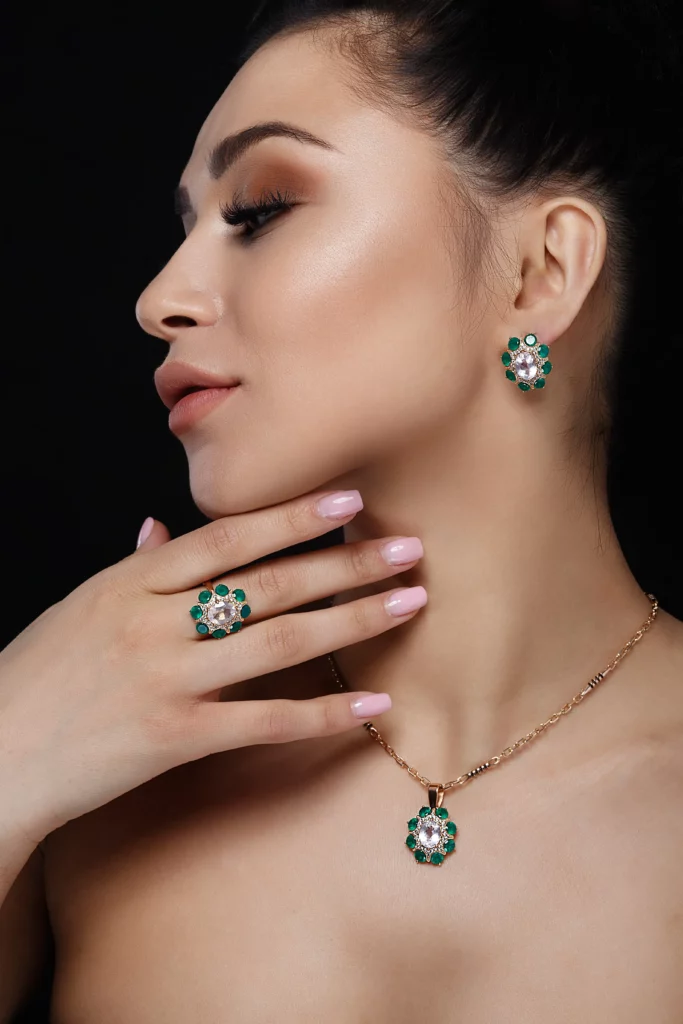 When choosing exquisite fashion accessories for Durga Puja, you cannot avoid a beautiful piece of necklace. Be it a saree, salwar, or any western wear, a neckpiece can always up the game. There are plenty of options to choose from online, but for budget-friendly necklaces, you can choose gintaa to shop from. From Kundan set to oxidized, you can wear anything you like. A sleek chain with your denim dress or a heavy statement neckpiece with Jamdani or cotton saree will give you a chance to look like a diva in this puja.
3. Statement Earrings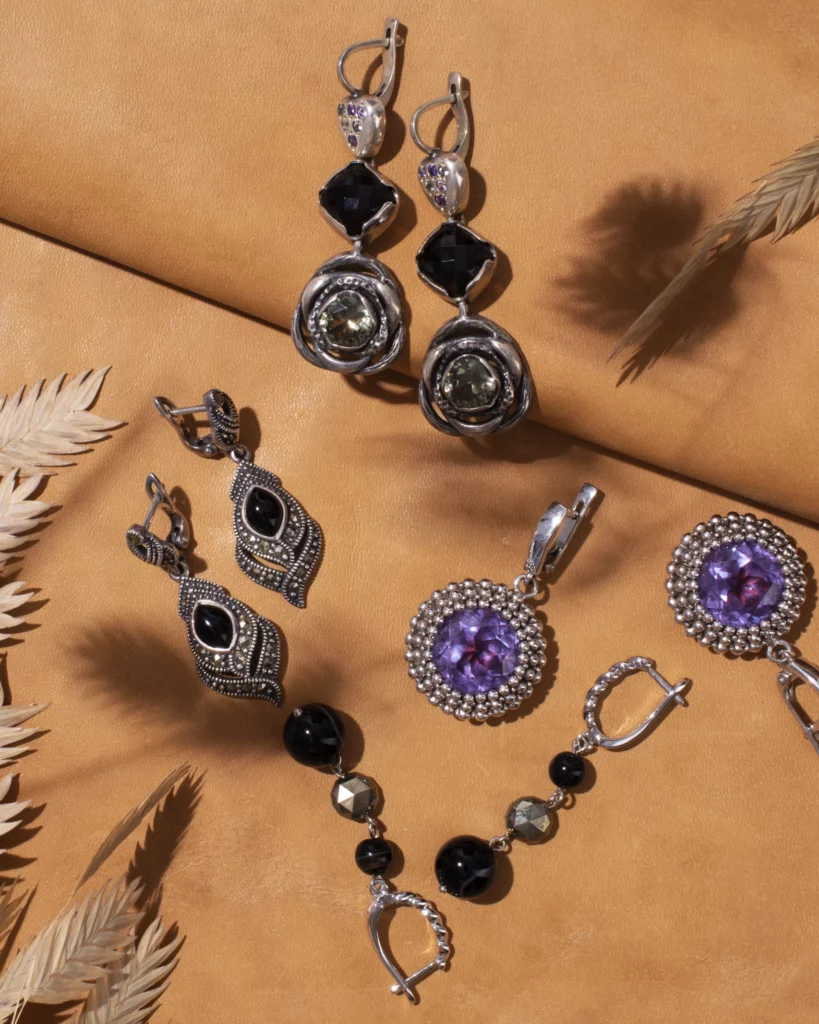 Many women struggle with selecting a statement piece. Therefore, if you're looking for jewelry ideas for puja, consider making a statement with a pair of big, ornate earrings. Jhumkas, Chandbalis, or chandelier earrings can draw attention to your face right away and give your outfit a touch of elegance. For a harmonious appearance, pick patterns that go well with the colors of your clothing.
4. Bangles and bracelets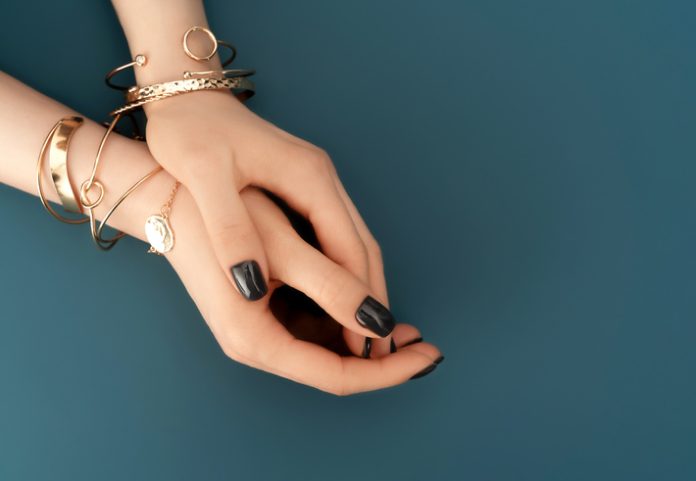 You can beautifully adorn your wrists with statement bracelets. For a distinctive fusion of styles, think about combining conventional gold or silver bangles with modern styles. The soft rattling of your bangles can also give your outfit a lovely auditory touch. You can't avoid gintaa when it comes to shopping for Durga Puja outfits and Durga Puja fashion accessories if you want to get the best deal.
5. Sunglasses:
With fashionable sunglasses, you can protect your eyes from the autumn sun while giving your appearance a touch of modernity. Cat-eye shapes, vintage aviators, or oversized frames can go well with your look. For a classy look, use hues that contrast or match the color scheme of your clothing.
6. Watches:
A sophisticated watch can add a touch of refinement to your Durga Puja attire. Choose a timepiece that suits your style, whether it's a classic leather strap watch, a sleek metal band watch, or an elegant smartwatch. Coordinate the watch's color with your jewelry for a polished look. Buying fashion accessories for Durga Puja is not tough anymore, as gintaa is here with all your favorite products at an affordable rate.
7. Bags: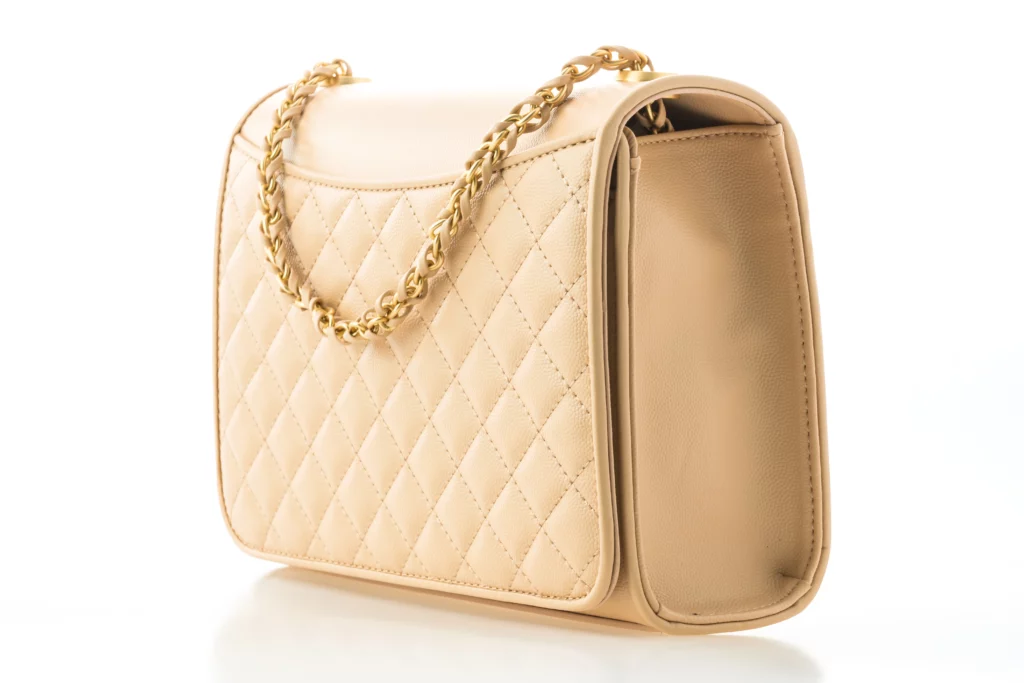 Complete your ensemble with a stylish bag that combines fashion and functionality. Clutches with intricate embroidery or embellishments can be a great choice for Durga Puja. Alternatively, you can opt for a trendy handbag or a traditional potli bag to carry your essentials.
Types of Fashion Accessories for Durga Puja—Get Pujo Ready
Here are various types of jewelry and accessories to consider for each day of the festival:
Shashthi (Day 1):
1. Traditional Necklace and Earrings: Start the festivities with a classic touch. Adorn yourself with a traditional necklace and matching earrings. Gold or silver jewelry with intricate designs can be a perfect choice. To choose the best fashion accessories for Durga Puja, check out gintaa and get your hands on your preferred item.
2. Bangles: Complement your look with statement bangles, which add a graceful element to your ensemble.
Saptami (Day 2):
1. Statement Neckpiece: Opt for a set of statement necklaces to accentuate your look. You can choose from gold, silver, or even glass bangles, depending on your attire.
2. Nose Ring: A subtle nose pin or a more elaborate nose ring can enhance your facial jewelry and add charm to your look.
Ashtami (Day 3):
1. Choker Necklace: On Ashtami, bring out the choker necklace. These close-fitting necklaces with intricate patterns are perfect for this auspicious day. You definitely get plenty of fashion accessories online, but to look your best, the rest is in your hands. So, pick the best jewelry from Gintaa and look diva in this puja.
2. Hathphool (Hand Jewelry): Consider wearing hathphool, a stunning piece of jewelry that drapes across your hand and fingers, adding a regal touch to your attire.
Navami (Day 4):
1. Jhumkas: Showcase a pair of jhumkas, those dangling, bell-shaped earrings that capture the essence of traditional Indian jewelry.
2. Waist Belt (Kamarbandh): Accessorize your saree or lehenga with a kamarbandh, a waist belt that adds elegance and accentuates your waistline.
Dashami (Day 5):
1. Anklets (Payal): As you bid adieu to Goddess Durga, embrace her blessings with tinkling anklets or payals that create a melodious sound as you move.
2. Bindi: Finish your look with a beautiful bindi on your forehead, symbolizing the third eye and adding a final touch of grace.
Throughout the festival:
1. Rings: When you are looking for jewelry ideas for puja, you cannot skip a beautiful ring. Simple or ornate, rings can be worn on multiple fingers to add a touch of sparkle.
2. Bracelets: Stackable bracelets, or kadas, can be worn throughout the festival to adorn your wrists.
3. Clutch or Potli Bag: Carry your essentials in a stylish clutch or a traditional potli bag, matching it with your attire.
Remember that the key to a successful Durga Puja look is to harmonize your jewelry, accessories and home decoration with your outfit. Choose pieces that not only enhance your appearance but also reflect your personal style. With these jewelry and accessory suggestions, you can celebrate each day of Durga Puja in grand style. So, now, whenever you are in a hurry to buy fashion accessories for Durga Puja, just log in to www.gintaa.com and you will get your products.