You adore winter fashion, don't you? Cold weather means playing around with patterns, vibrant colors, textures, and definitely layers. As 'winter has already come', it's time to stock your closet with the best winter outfits that are gonna keep you cozy, warm, and fashionable this season. One of the things that we all love about transitioning to a new season is that we also transition our wardrobes. So, you must be wondering which winter must-haves will be the cornerstone of your capsule wardrobe!
Stay Stylish with Winter Wardrobe Must-Haves
We have curated a selection of winter favorites to keep you cozy and warm while looking chic all season long. If you are looking for something classy and comfy without sacrificing your fashion sense, we know exactly what you seek. From stylish denim and statement coats to classic sweatshirts and turtleneck tops, this season's staples are as cool as the temperature.
Keep calm and winter on!
Fashion is serene like autumn, sometimes this is playful like spring, and often this seems a little gothic just like the cloudy sky, and fashion can also be dyed like a vibrant blue sky. So fashion is spontaneous, it's ever-changing like nature. It's not only dynamic, but it's also rebellious, it's a rule breaker, it's something that draws outside the circle, it's you.
Fashion can't be defined in a single sentence, so it can't be natural. But both of them can define your spirit. The spirit of impetuosity and quirkiness that resides inside you delineates every individual. So, fashion changes with the season.
With winter knocking on our door, here we are again searching for new trends to pull off this winter. Here are some cool winter fashionable tips for you.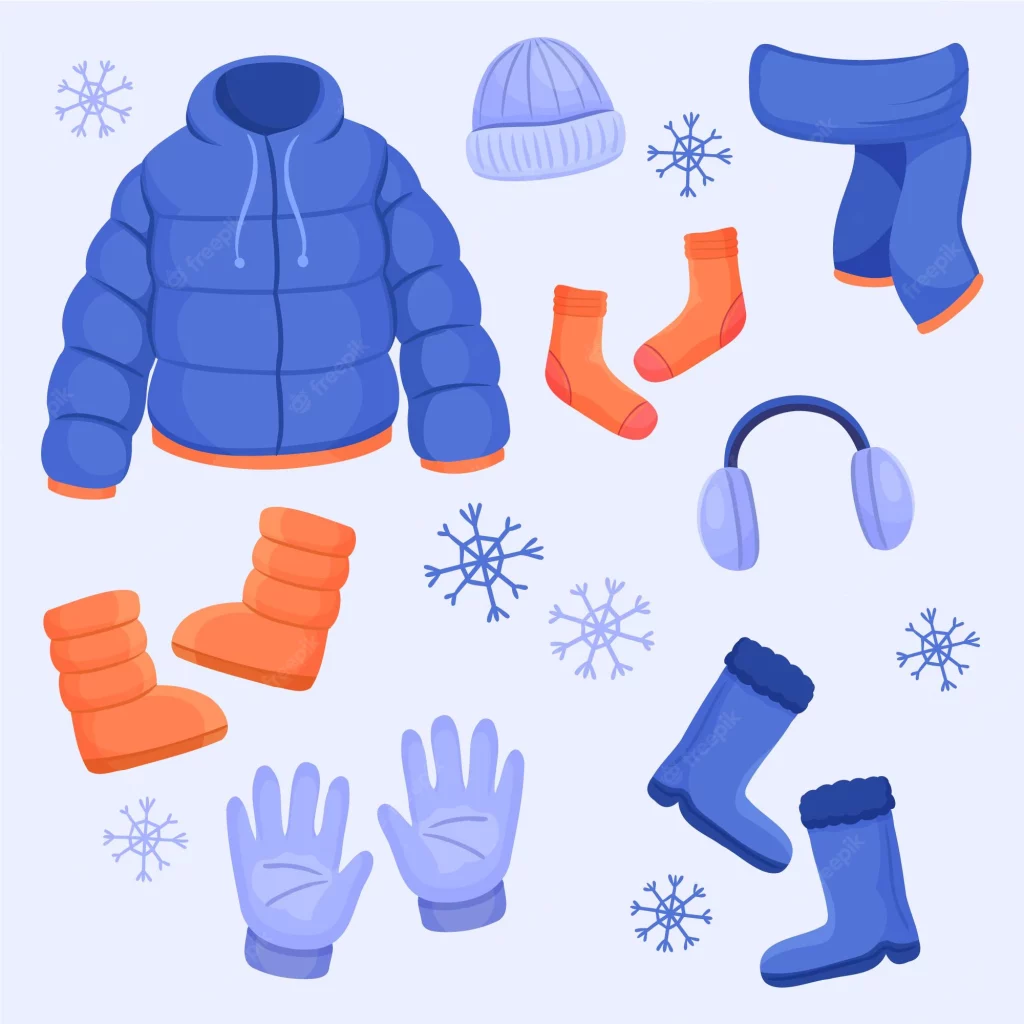 Winter Outfits for Women
This style is to compliment the unique combination of the sporty and sassiness of your character. A gorgeous denim jacket is something that you can team up with a pair of wooly leggings. You can also style a denim or leather jacket with slacks to get a formal look; don't forget your killer heels. This winter whips out your coats and blazers and you don't have to look for anywhere else. There is no better platform than gintaa to get the best winter wear at affordable prices.
Sweater with extra-long sleeves
This is not only eccentric but also will give you a cuddle-like feeling. And who doesn't like a warm cuddle on a winter morning? You can buy any winter wear with extra-long sleeves, and your manufacturers make extra-long sleeves as separate accessories to give you some extra comfort. When you look for winter fashion for college students, we think you have come to the right place.
These can be a perfect alternative to gloves and Rihanna (someone you know for great English songs) has already made a public appearance wearing one of these. So now comfort is mingled with style, now this can be called a perfect fashion. Play with the colors here, go for mix and match, and buy extra-long sleeves with a geometrical pattern that will add up a whimsical side of your charm.
This winter you are going to see many girls sporting this style. This will not only provide you with great comfort and high-end insulation, but these will also turn heads, because of the quirky colors and texture. You can team this up with your LBD (little black dress) for a cozy date night. These puffer coats come in different colors but try to go for those that come with monochromatic hues.
This is one of the safest options this winter. Fashion wise if you want to be on the safe side, and don't want to go for any bold step but at the same time want something new this winter, a turtle neck is a right option for you. This will provide you with cozy warmth on a winter morning. So enjoy your morning coffee while making a statement with this turtleneck.
Fashion isn't complete without a pair of chic shoes. This particular style helps you to make you look taller and this adds up an extra zeal to your outfit. Platform boots are in this 90's inspired style. You can make your feet feel the warmth and can sport a trendy style at the same time. This one is a perfect combination of stylish stiletto and classy boot; team it up with your every winter wear.
Every styling is incomplete without a proper pair of sunglasses. The new trend in sunglasses is a wooden framed vintage styled and oversized wayfarer sunglasses.
Winter Fashion Checklist for Men
But why should "women" have all the fun? Men also need some winter fashion tips to look glam and gorgeous. Here are some winter wardrobe essentials every man needs:
When it comes to winter outfits for men, nothing can beat a warm leather jacket. To make a fashionable look for winter, men can count on long coats. Grey, beige, dark blue, and black long coats will certainly up their fashion. If you wish to go for a semi-formal look, then try to pair the long jacket with jeans and boots. And if you team it up with trousers, you are going to get an aesthetic look indeed.
One of the finest ways to stay stylish in winter is to simply wear thermal innerwear. Thermal wear is quite important for feeling cozy and warm during this cold weather. One can wear this under any outfit as thermal innerwear and this is available in several colors such as black, beige, white, and gray at our platform.
Hoodies or jackets with hoods are very trending now and give a cool, smart look when worn with casuals. These hoodies are available in ample patterns, colors and designs and are quite comfortable to wear. To shop these outfits, you can definitely check out our online platform, gintaa.
Blazers of a single color like black or navy blue is a classic choice for both business and casual purposes. Blazers made of silk are intended for parties and have a polished shining surface. It looks absolutely stunning when worn with a bow-tie.
These winter fashion outfits together can be the dream of a fashionista like you. But fashion never limits anything, and you can go to any extent and explore more adventurous outfits to wear this winter. More than anything fashion can't be demarcated or defined. Fashion pushes your limits a little further. So sport these looks this winter and explore the joy of walking on the edge. Well, you can thank us later for letting you know about these stylish winter trends.