As the crisp autumn leaves fall and the air grows cooler, we can't help but hear the whisper of "Winter is Coming." It's that magical time of the year when we bundle up in cozy layers, sip on hot cocoa, and embrace the enchanting beauty of the season. This means you will be looking for women's fashion outfits for winter. Selecting the best winter wardrobe essentials for women can be easier, if you check the right online shopping platform.
Ladies, it's your chance to shine in winter's embrace with stylish and personalized outfits that not only keep you warm but also make a fashion statement. From chic wool coats and knitted scarves to trendy boots and elegant gloves, we've got the perfect ensemble to make you the queen of winter fashion.
1. Classic Trench Coat:
We recommend: Black Over Coat @ ₹1199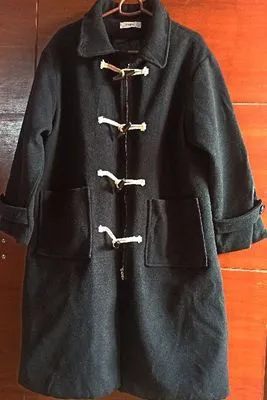 Elevate your winter wardrobe with the timeless elegance of a classic trench coat. Its refined design not only keeps you warm but also adds a touch of sophistication to your ensemble.
Pair it with a plaid scarf and ankle boots for a sophisticated and timeless winter look.
2. Chunky Knit Sweater:
We recommend: Sweater @ ₹599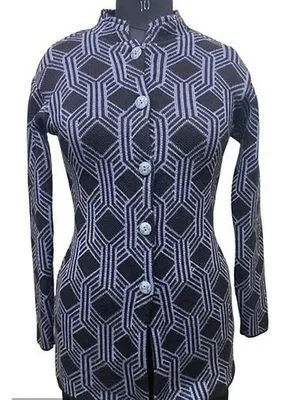 Stay both cozy and stylish with a chunky knit sweater. This versatile piece can be paired effortlessly with jeans or a skirt, making it a must-have for chilly days.
Combine with high-waisted jeans and knee-high boots for a cozy yet fashionable ensemble.
3. Faux Fur Coat:
We recommend: Woolen Coat @ ₹650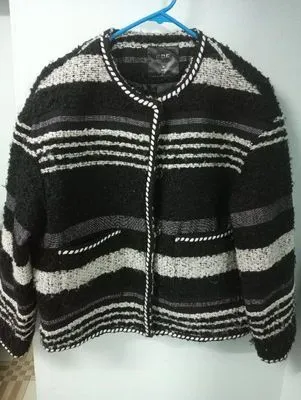 For those seeking luxury and warmth, a faux fur coat is a statement piece that combines opulence and practicality, ensuring you stay snug in style.
Dress it up with a little black dress and heels or dress it down with jeans and sneakers for a versatile winter wardrobe addition.
4. Turtleneck Sweater Dress:
We recommend: Women Woven Round Neck Sweater @ ₹799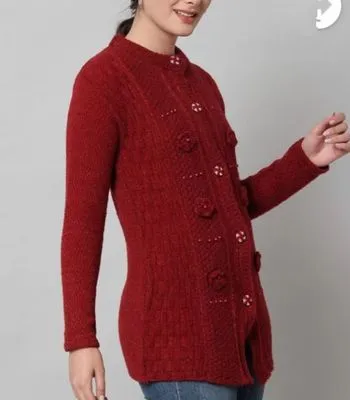 Embrace the cold in a chic turtleneck sweater dress. Its versatile design lets you dress up or down, offering an array of options for various occasions. If you are looking for the best and affordable sweaters for women online, then choosing gintaa will be helpful.
Style with tights and ankle booties for a chic and warm outfit that's perfect for various occasions.
5. High-Waisted Skinny Jeans:
We recommend: Combo Of 2 Denim Skinny Fit Jeans @ ₹899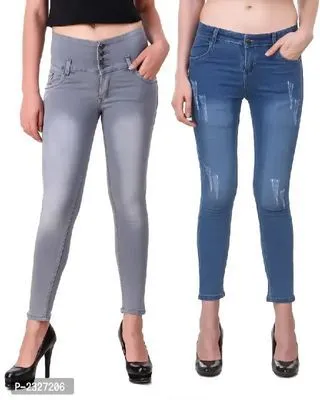 Create a sleek and flattering look while staying warm in high-waisted skinny jeans. A winter wardrobe essential, these jeans blend style and practicality.
Match with a tucked-in blouse and a tailored blazer for an elegant and warm winter outfit.
6. Thigh-High Boots:
We recommend: Stylish Boots for women @ ₹800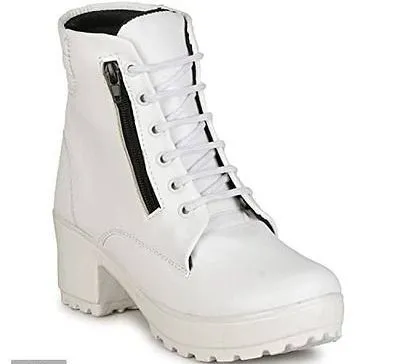 Elevate your winter look with thigh-high boots, which not only keep your legs warm but also exude glamor and fashion-forward style.
Pair with a mini skirt and a fitted sweater for a bold and glamorous winter look.
7. Cashmere Scarf:
Add a touch of luxury to your outfit with a soft and lavish cashmere scarf. This accessory not only keeps your neck warm but also enhances your winter ensemble.
Accessorize with a tailored coat and leather gloves for a refined and warm ensemble.
8. Leather Gloves:
Stay warm and elegant with a pair of leather gloves, perfectly complementing your winter attire. They offer both style and functionality, ensuring your hands remain cozy.
Combine with a wool coat and a statement handbag for a polished and cozy winter outfit.
9. Beanie Hat: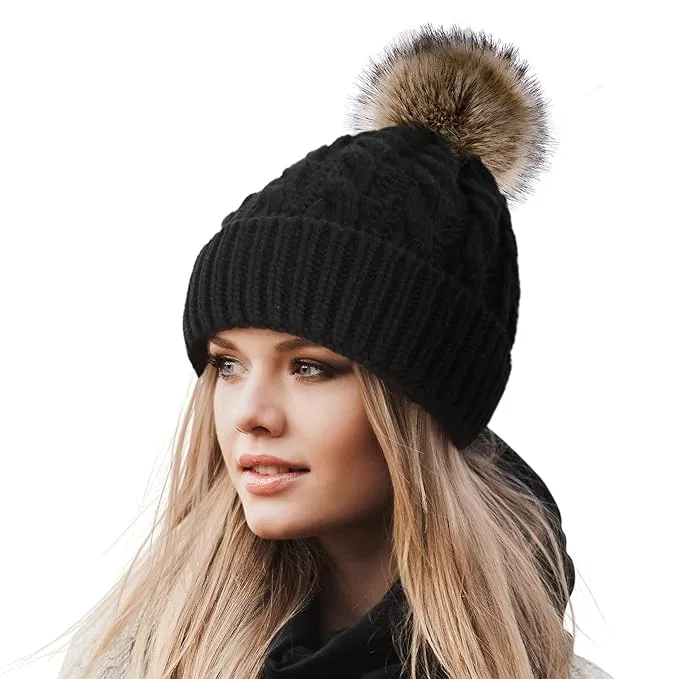 A stylish beanie hat is the ideal accessory to add a trendy and practical touch to your cold-weather outfits. Keep your head warm while making a fashion statement.
Top off any outfit with a beanie hat for a trendy and practical winter touch. While choosing women's fashion outfits for winter, always ensure that you have a good hat or winter cap.
10. Layered Outfits: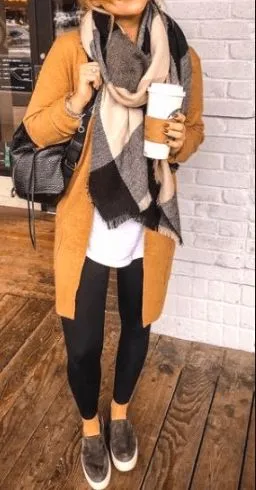 Experiment with layering by combining turtlenecks, cardigans, and coats for a chic and warm winter look. This technique allows you to stay fashion-forward and cozy, even in the coldest weather. From hoodies for women to sweatshirts, you can definitely buy those from gintaa at an affordable price.
Experiment with layering by combining a turtleneck, jackets for women, cardigan, and overcoat for a sophisticated and cozy winter ensemble that adapts to varying temperatures.
These versatile pieces can be mixed and matched to create an array of stylish winter outfits, tailored to your preferences and the climate.
How to choose the women's fashion outfits for winter?
Winter fashion isn't just about staying warm; it's an opportunity to showcase your unique style. Choosing the best women's fashion outfits for winter can be simple if you follow this guide. Let's explore the essential factors that make it the ideal winter wardrobe staple.
READ ALSO: Top 8 Must-Have Men's Fashion Outfits for Winter and Fall
Quality Craftsmanship: The trench coat or leather jacket are the testament to superb craftsmanship. Meticulously crafted from premium denim, the beautiful denim jackets ensure long-lasting durability and unmatched comfort, keeping you snug without compromising on style.
Versatile Designs: A versatile winter jacket is an essential addition. The branded designs cater to a wide range of tastes, from classic motifs to contemporary patterns. Whether you're drawn to florals, abstract art, or geometric shapes, there's a painted denim jacket to suit every style preference. Whenever you wish to choose the best women's fashion outfits for winter, make sure you check the design and whether it matches your personality.
Comfort and Fit: The perfect winter attire should offer both comfort and a flawless fit. While choosing the winter wear, you need to ensure that it is allowing for ease of movement while flattering your silhouette. Opt for a size that accommodates layering for extra warmth on the coldest days while choosing women's fashion outfits for winter.
Warmth Without Bulk: When it comes to winter wear, staying warm is vital, but it shouldn't mean feeling bulky. A good denim jacket strikes the perfect balance, offering insulation without added heft. Its sleek design ensures you remain cozy without compromising style.
Effortless Pairing: A top-notch winter jacket should effortlessly complement a variety of outfits. You can harmoniously pair with dresses, skirts, jeans, and even formal attire. Its adaptability makes it a versatile choice for different occasions. Once you follow the proper size guide and other details, you can easily choose women's fashion outfits for winter.
Attention to Detail: A turtleneck sweater or a fur coat leaves no stone unturned in perfecting every detail. Keep an eye out for subtle embellishments and refined touches when selecting your women's fashion outfits for winter. In fact, selecting the best women's fashion outfits for winter will be much easier if you choose the best online shopping platform like gintaa. Various budget-friendly winter wardrobe essentials for women options are available at gintaa.
When choosing the ultimate women's fashion outfits for winter, it's imperative to strike a balance between style, comfort, and quality. Elevate your winter fashion game with a statement piece that mirrors your identity and artistic sensibility. Be it autumn wardrobe essentials for women or winter essentials, you must have these options in your wardrobe.
Stay warm, stay stylish, and embrace the season with confidence and flair.