Do you recall the arguments you used to have with your younger siblings? From stealing TV remotes to griping about little matters, we all have grown up. There is no doubt that siblings have a unique bond. A pleasant holiday deserves to be celebrated in style!
Dress up in traditional clothing
Rakshabandhan is around the corner, you must be wondering what to give to your siblings. Along with that, selecting the correct Outfit Ideas for Raksha Bandhan can be difficult yet joyful for all fashion fans; it is similar to selecting the ideal rakhi for your brother or sister. Is it not? Get dressed up in traditional attire and accessories for this festive season.
Classic Saree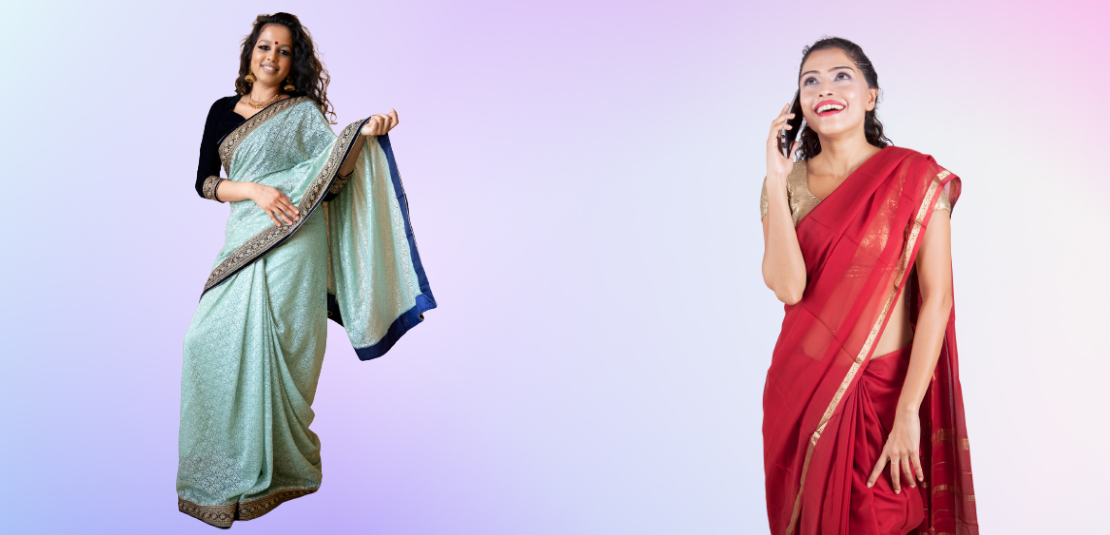 Since Raksha Bandhan is approaching, sticking to the basic and classic saree needs to be your go-to option as this never goes out of fashion. Eventually, the simple Outfit Ideas for Raksha Bandhan will keep your entire look soft, subtle while radiating elegance. From elegant cotton sarees to designer silk sarees, you can actually get all it on gintaa.
When it comes to Raksha Bandhan traditional dress, sticking to a basic and classic saree should be your go-to option as it never goes out of fashion. The outfit will keep your look subtle for the festive season while radiating elegance. From designer to silk, the gorgeous fabric will make you feel pretty and unique.
Lehenga Choli
A lehenga choli is a three-piece outfit consisting of a skirt, blouse, and a dupatta (scarf). It's a popular choice for festive occasions and comes in a wide range of designs.
Anarkali Suit
Anarkali suits are known for their flowy, floor-length kurtas paired with leggings or churidars. They provide a regal and elegant look.
Kurti and Palazzo Pants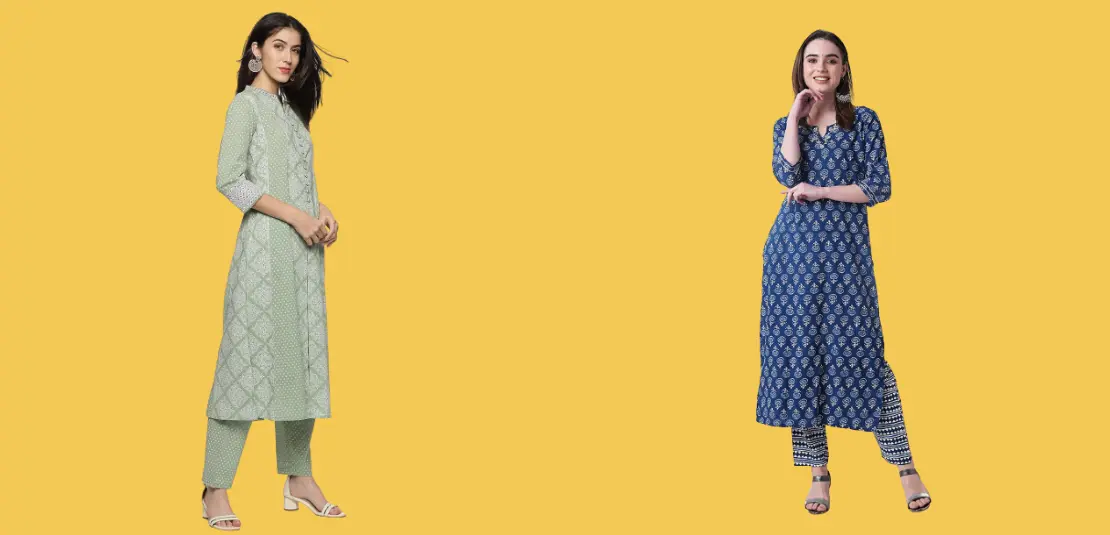 For a comfortable yet stylish option, pair a trendy kurti (tunic) with palazzo pants. This outfit offers both style and ease of movement. You can buy your favorite attire from gintaa at a lowest price.
Contemporary Gown
A contemporary gown with Indian-inspired embellishments can make you stand out. Choose a gown with traditional embroidery or motifs.
Jewelry
No outfit is complete without the right jewelry. Accessorize with statement earrings, bangles, or a necklace that compliments your outfit. To get some amazing jewelries to be all decked up in this Raksha Bandhan, you can easily buy some jewelries from gintaa.
Outfit Ideas for Raksha Bandhan For Brothers
Traditional Kurta-Pyjama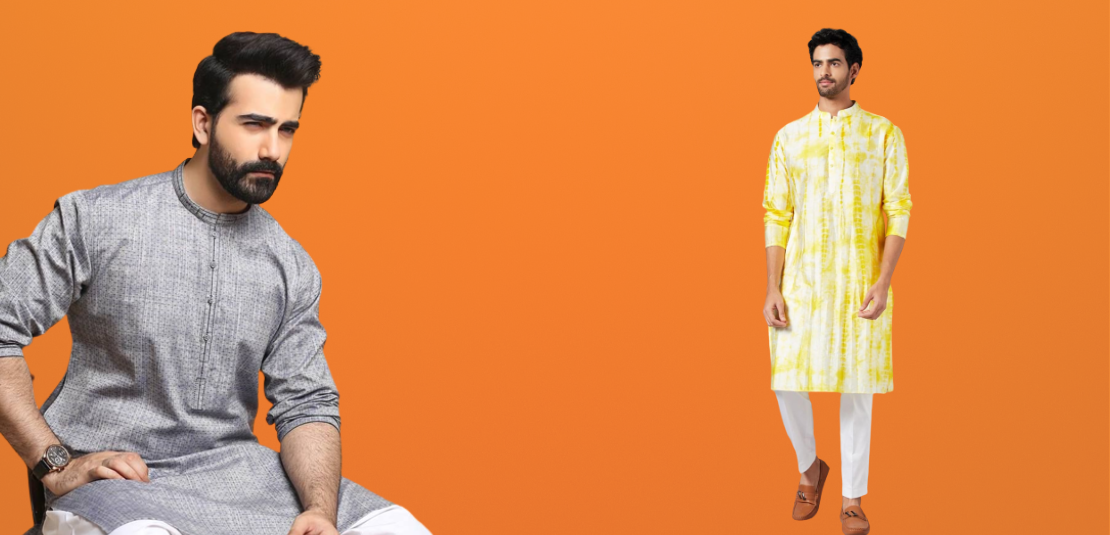 A classic choice is a well-fitted kurta (long shirt) paired with pyjamas (loose-fitting trousers). Opt for a kurta in a festive colour like maroon, royal blue, or emerald green.
Sherwani
If you want to go all out, a sherwani is a fantastic option. Sherwanis are richly embroidered long jackets often worn over a kurta and churidar (tightly fitting trousers).
Nehru Jacket
A Nehru jacket as an Outfit Ideas for Raksha Bandhan can be worn over a kurta or a shirt for a more contemporary look. It's a versatile piece that can be dressed up or down.
Casual Shirt and Jeans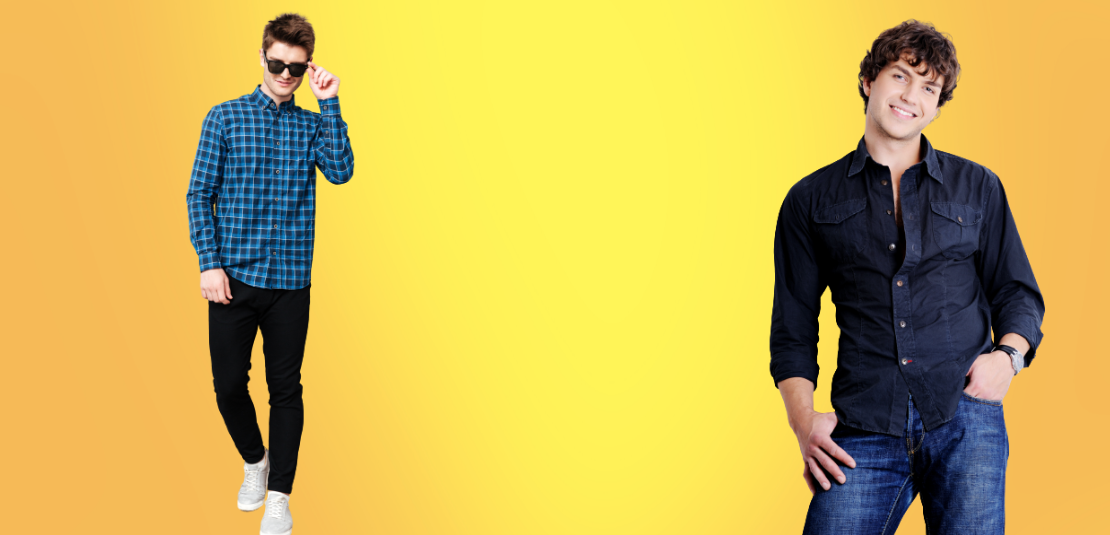 If you're going for a more relaxed celebration, a crisp shirt paired with well-fitted jeans and comfortable shoes can work well.
The ethnic trend is to wear the most well-liked and customary outfit for Raksha Bandhan in muted and delicate colours. Muted tones over bright ones will be a smart choice and may be worn for any special occasion because they blend nicely with any skin tone, whether it's a stylish lehenga choli or magnificent saree.
Raksha Bandhan is one of the most celebrated occasions of the year because it emphasizes the importance of providing unflinching support for your siblings through all of life's ups and downs. There's no need to worry, though, because gintaa has you covered when it comes to getting dressed for this big day. Our wide selection of fashionable yet traditional costumes for Raksha Bandhan guarantees that you can express your individual style while still feeling at ease.