Diwali is the brightest time of the year. Just like any other Indian festival, we have to start with the shopping spree beforehand! This is like an unsaid rule in every Indian family. But Dhanteras is a completely different shopping hype!
It is two days before Diwali and also the official shopping day for every Indian. Just so you know, it is believed that to welcome the Goddess Dhanvantari to your home, you need to buy some metal on Dhanteras.
Dhanteras is celebrated nationwide to welcome prosperity and all that is good to your humble abode. While some people invest in gold and other precious buys, one can also purchase their home and self.
Here, we have enlisted some of the most budget-friendly yet useful buys for Dhanteras. Make this Dhanteras special with gintaa! 🎇
Get Electronic Accessories for Self-Pampering on Dhanteras🔌 ⚡
Smart Watch with Activity Tracker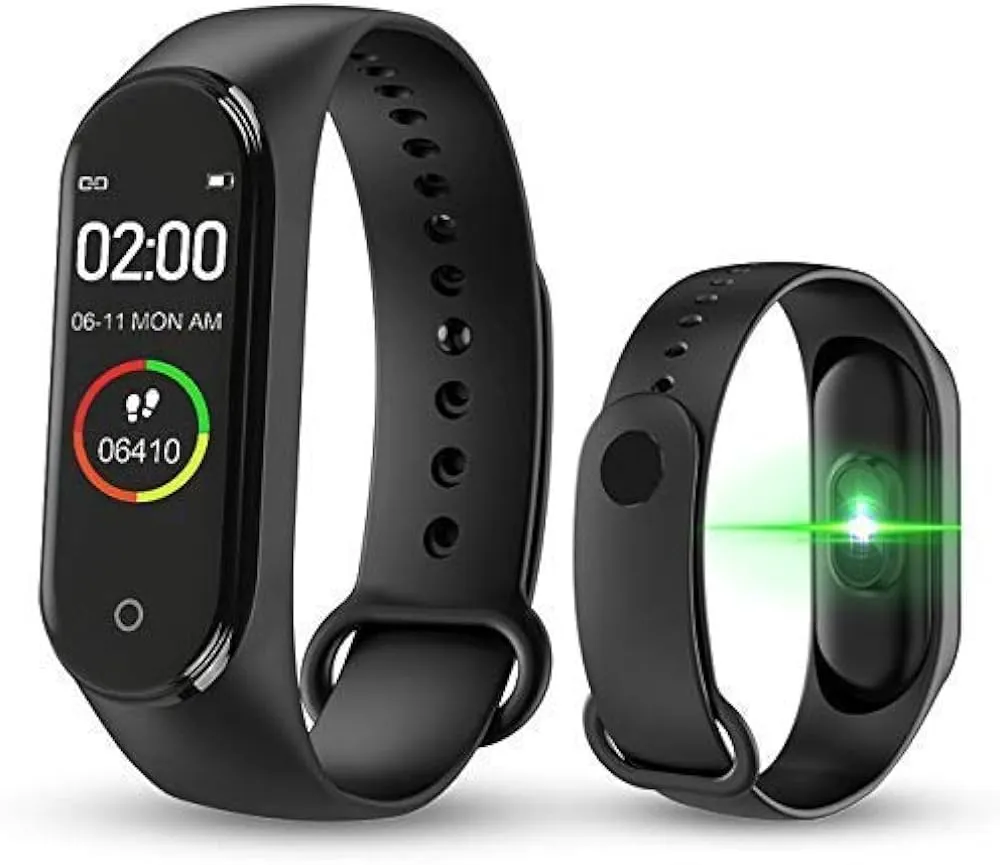 Dhanteras is always the right time to buy some extra gifts for yourself! There is nothing better than a smartwatch for tracking your health. This device is quite helpful for calculating your total number of steps, heartbeat, activities, oxygen level, BMI, and many other parameters. In a way, this is worth it for your self-pampering sessions!
Bluetooth Headset or Bluetooth Earphones
Want to keep your hands free while working out? Or do your earplugs tend to break apart easily while traveling? It's time to upgrade your music session to some Bluetooth earphones! This is one of the best inventions since phones became hands-free.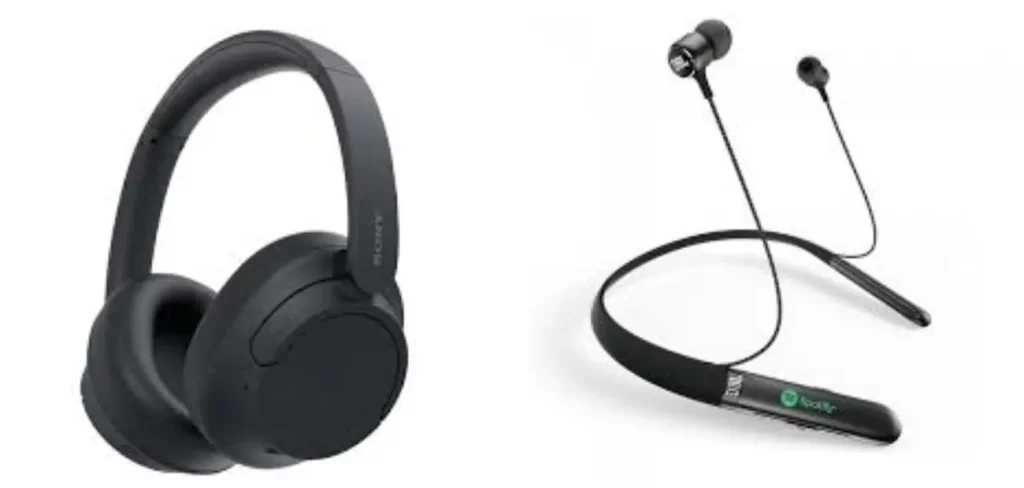 You can easily connect it to your cell phones, tablets, and PCs. This is super useful since you can easily move around freely without worrying about the location of the original device's location. But like any other Bluetooth device, the earphone also has a radius beyond which the sound doesn't reach.
Polaroid Cameras for Memories
Festivals are the most memorable times of the year. I know right? It needs to be captured and kept in your nostalgia for life. If you want to buy something unique yet quirky for Dhanteras then a Polaroid Camera sounds interesting.
You can capture the best of time using this Camera and the best part about a Polaroid has to be the immediate printed pictures of the captured image. Isn't that super fun? There are about ten films inside of a Polaroid camera before you have to fill it back. You have to be selective of the memories that you want to keep.
Must-Have Home Appliances for Dhanteras ✨🌟
Vacuum Cleaners and Steam Mops
You need to clean your house from head to toe for Diwali, right? Why not invest in a good helping aid for Diwali? A Vacuum Cleaner is not just the best thing for cleaning those dusty corners of the house but a great purchase for sweeping the floors too.
If you're not on a budget then you can invest in a Robotic Vacuum Cleaner too! It would swap away all the dirt without any external help. And, with a steam mop, you get to do all sorts of wet cleaning in minutes.
Automatic Washing Machine with Dryer
It's not just cleaning which becomes a headache during the festivals but all sorts of it! Washing off all the curtains, cushion covers, bed sheets, and other stuff is undoubtedly lengthy. It's quite tough too! I know, right?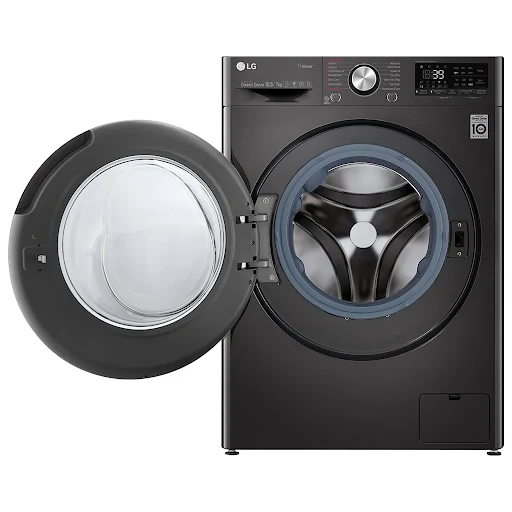 You just need a single fix! A Washing machine would wash away all the dirty clothes, and finish your chores in just a few minutes. All you have to do is put it inside the washing machine and the rest is completed by the device.
Steam Iron for a Quick Fix
It's not just washing clothes but wearing them too! Who likes to wear creasy and wrinkled clothes? The answer is as simple: No one! But I know, ironing your clothes is the problematic part. Like manually ironing clothes can be a difficult task!
A steam ironing machine is the key to that! Well, you can iron the clothes in a standing posting and the best part is? The ironing machine is extremely mobile and it can be carried along to any destination. One can use a steam iron while he or she is wearing the attire.
Air Fryer for all those Fried Delights
If you're really in search of a good buy for Dhanteras then an Air Fryer is the best home appliance since its inception in 2015. Festivals are the time when we go to town with fried snacks, sweets, and other delicacies, right?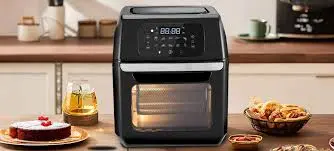 Well, if you have an air fryer you can cook the same dishes with almost negligible amounts of oil. The stuff you fry inside of an air fryer is super delicious but has more nutritional value and fewer calories. It's like a win-win situation for everyone!
Also, Buy Home Decors and Improvement for Dhanteras 🏡
Metal Utensils, Crockeries and Dinner Sets
Dhanteras and utensils are a match made in heaven. Indian families go gala on Dhanteras to buy metal crockeries and utensils for their kitchens. If nothing else, they would buy a dozen spoons for the cabinet.
There are amazing golden, bronze, and similar-colored dinner sets these days. These dinner sets do have an itinerary of beautiful and high-quality products. So buy some good utensils on Dhanteras and serve the eloquent delicacies.
92.5 Silver Idols of Laxmi Maa and Ganpati Bappa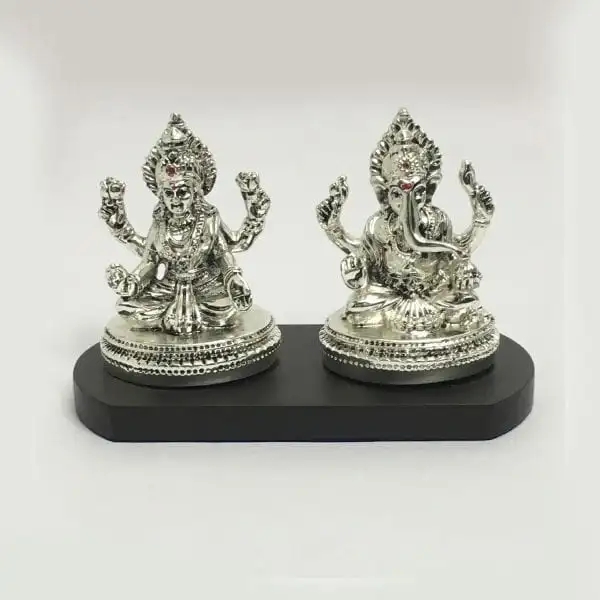 Do not have a budget crunch and want to invest in something elegant? It's time to revamp your Puja Room with the beautiful idols of Ganesha and Devi Laxmi! Everyone buys for Diwali Puja right? Why not invest in 925 Silver on Dhanteras? They will be the same for the rest of your life and it's a wise purchase too.
Decked Up Puja Thali for Diwali
The Puja thali has to be decked up and that specifically means buying a new set! Dhanteras is the right time to elevate your puja thali too. Buy one and incorporate the essential elements into your puja thali. It must have a metal plate, two metal bowls for haldi and kumkum, along with a stand for incense sticks, 'Diya', and a smaller plate for prasad.
To Conclude…
Now, what do you want to buy for Dhanteras? Still confused about selecting the right gift and the right present? Well, it's up to you how and where you want to celebrate your festivals. Just make sure you're buying what you like and appreciate for the festivals.
Elevating your home before Diwali sounds good to me but self-pampering is quite important too. If you're planning to revamp your place, then you should view some of the best Home Decor Ideas. Otherwise, visit gintaa and shop from over 40k+ listings online!
Make the festivals brighter with gintaa!