Bhai Behen ka Rishta is the weirdest of all! It's all about snatching away what the other person likes. Making their days as miserable as possible, yet protecting them from everything else. It's about growing up together with a bond of love, yet being each other's earnest enemy in life.
Bhai Dooj is probably the only day when you guys behave a little more civilized, right? Remember saving up your pocket money to buy those special candies as Bhai Dooj Gifts Ideas for your sibling?
Hiding those colorful papers and ribbons before they saw that special card you made for Bhai Dooj Gift Ideas. That's how we all grew up! From fighting to doing the most special thing for Bhai Dooj gifts for sister and brother.
This Bhai Dooj makes it even more memorable and special with gintaa. Well, we have enlisted some of the quirkiest Bhai Dooj Gift Ideas. Choose the gift that suits you the best!
Thoughtful Bhai Dooj Gifts Ideas for Brothers and Sisters
Analog Watch for the Lesson of Time
Old is gold and that is certainly true for a good-time analog wristwatch. We don't think you need to know what a watch is, right? It's one of the most useful gifts of all time. If you're choosing Bhai Phota gifts for your brother and sister, then a watch can be apt.
We recommend: Titan Watch @ ₹1200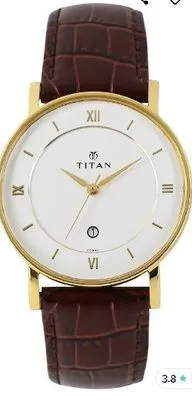 It would always be there with them in good times as well as bad. A gift that is not just a lesson but a necessity So, if you're looking for something memorable yet old-school for your little sibling, then go for it without any hesitation.
We recommend: Fossil Round Design Purple Dial & Purple Strap Analog Watch – For Women @ ₹499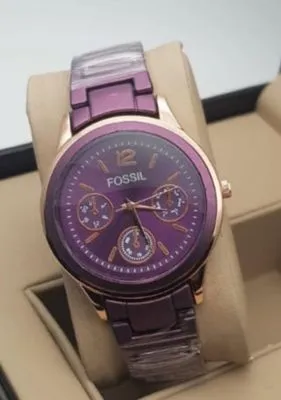 Personalized Gifts with Customization
There is nothing better than personalized gifts, they always carry a special touch. A personalized present is more about the thought than the present itself. If you're planning on buying something unique yet significant then you should consider personalized gifts like an engraved photo frame.
For Bhai Dooj gifts ideas, one can opt for customized keychains or mugs that have a sincere message. Otherwise, you can personalize apparel like matching T-shirts and hoodies with a tagline that suits your bond. You could go all quirky with these slogans and taglines too!
Bluetooth Earphones as Bhai Phota Gifts for Your Brother
You must have that one tech-savvy brother or sister! This is an integral thing for every Indian family. We all have that one sibling who enjoys rolling down on the couch, and spending hours on new and exciting gadgets.
We recommend: Boat Wireless Neckband @ ₹599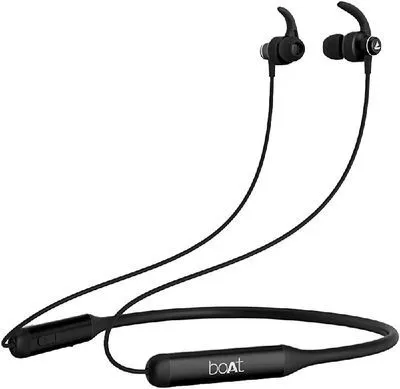 These are just some of the types of Bhai Dooj gift ideas for them. To make their gaming experience even better, you can give them a high-quality noise-cancellation Headset! This would be perfect for their online experience and quite a budget-friendly option too.
Bluetooth Speakers for that Music Lover
If your sibling loves to groove, then a speaker is just the gift you need. For Bhai Dooj gift ideas, a Bluetooth speaker is just the gadget you need to amp up the game. This is quite an affordable option, yet it has fantastic features that make it so much better.
We recommend: JBL Go2 Bluetooth Speaker @ ₹1800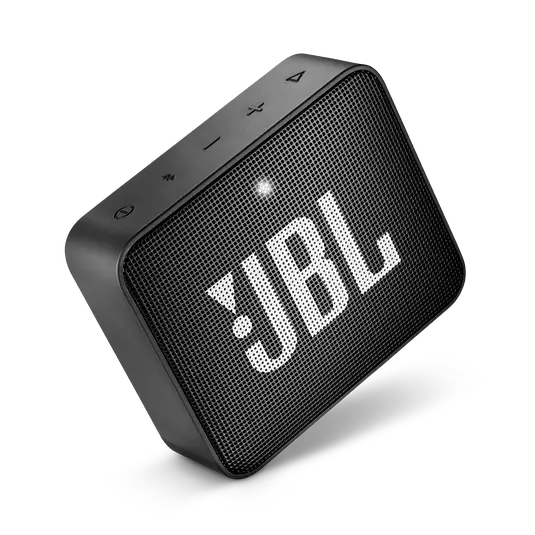 The size of a Bluetooth speaker is similar to a small shot glass, and its mobility makes it super useful. But do not speculate on its sound with its miniature size. Bluetooth speakers are the new deal for house parties and fun dance nights!
Wellness Gift Sets for Fitness Enthusiasts
We all have that one sibling or cousin who wakes up in the morning with five sets of pushups and a big glass of protein shake! Guess what, these are the types of gifts you would be selecting for them.
Such Bhai Dooj gifts ideas are certainly meant for those health-conscious siblings. You can consider fitness bands and the kinds of stuff they could use during their workout sessions. A yoga mat, a fitness tracker watch, protein bar sets, and nutritional nut gift sets could be great Bhai Phota gifts for your brother.
Men's Shaving Sets and Grooming Kits for Women
If your brother hardly has the time to pamper themselves then this is just the type you need for Bhai Dooj Gifts Ideas. Such Shaving Sets have everything you need. If your brother is old school, then gift a set that contains shaving classics like gel, razor, brush, after shaving lotion, and deodorant. And, if he is into something new and evolved then opt for an Electronic Trimmer Set.
And, for a Bhai Dooj gifts for Sister, you can opt for a grooming gift set too. These are usually of two varieties. First comes the skincare routine, which includes face wash, toner, moisturizer, sunscreen, and other associated products. The second one includes makeup products like lipsticks and nail polishes in a variety of colors.
Home Appliance which Eases their Life
There are many fabulous appliances and electronics that can ease your life to the fullest. Such Bhai Dooj gifts ideas are a lifesaver! If your brother or sister lives alone in a different state, then there are many amazing things about them. It's evident that staying alone and doing all the chores isn't that easy.
A multi-usage cooker, toaster oven, air fryer, or rice cooker can be just the hack for them. Once in a while, these are perfect for a leisurely cooking session. Bhai Dooj Gifts Ideas aren't just affordable but super useful for the receiver.
Delicious Snack Boxes for the Foodie
If you're looking for something delightful yet thrilling, then food is always the right option. For all your foodie siblings, these sweet gift hampers and snack boxes are just the right option. It has a variety of options that cater to different tastes.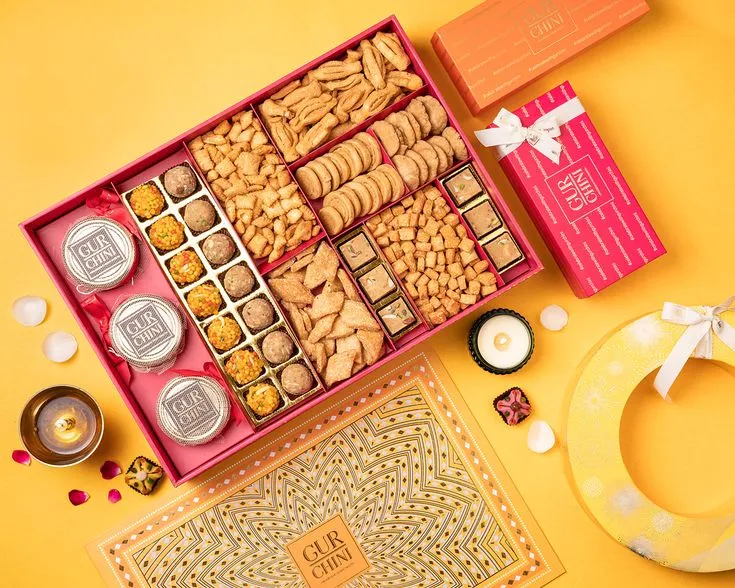 These boxes could include fabulous chocolates and amazing delicacies. If your sibling enjoys savory more than sweet, then you can easily get snack boxes with salty delights. These are wholesome Bhai Dooj Gifts Ideas!
Must-Have Books and Famous Reads
Is your sibling a bookworm? Well, it's time to find the right book for them. If they are avid readers, then they might have already read the popular ones, but that doesn't mean you can't find a good read for them. You can ask your sibling and find the book that they feel like reading.
We recommend: The Secret Book @ ₹80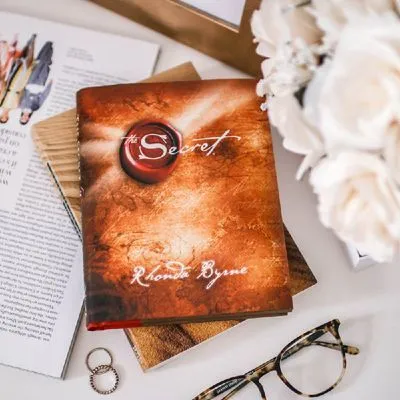 As Bhai Dooj Gifts Ideas, you can surely get your hands on some rare buys that are different from the genres they usually read through. We suggest buying different genres of books that they haven't read before.
Hand-Made Presents for Your Siblings
The thought of putting something together for Bhai Dooj gifts ideas is surreal. It's about handmade gifts that are the most thoughtful option. It caters to a variety of things that you could make or do for Bhai Phota.
We recommend: Handmade Earrings @ ₹250
You can consider creating a handmade woolen sweater or something that they can wear. Otherwise, you can always cook their favorite dishes, and that will be appreciated by your sibling without a doubt.
It's already an amazing time that you spent and cherished with your loved ones. No matter how old you get, these memories will always be with you. Just make sure, you have the best things to remember and a time well spent.
The Bhai Dooj Gifts Ideas matter a little, but it's more about the love we have for our siblings. From a sweet little pendant for Bhai Dooj gift for Sister to the most amazing time spent. We all have the best memories from this auspicious day.
Still, having thoughts on what to buy for your brothers and sisters? Check out gintaa and discover the most amazing Bhai Dooj Gifts Ideas. This Bhai Phota, make it memorable with gintaa.