Buying a laptop online can be a little tricky, as there's a lot to choose from and some technical terms might confuse you. No worries; we've got you covered! Here are five important things to think about when picking out your new laptop:
With each passing month, the market ushers in fresh contenders, presenting you with an array of tantalizing choices. To ensure your selection to shop online for laptops aligns seamlessly with your needs, we unveil seven pivotal criteria that warrant your attention. By delving into this comprehensive guide, you'll be primed to uncover the laptop that perfectly harmonizes with your requirements, empowering you to embrace the upcoming holiday season with the optimal device at your fingertips.
Research and Compare
Before embarking on your online laptop shopping journey, commence with thorough research and meticulous comparison. gintaa offers an impressive assortment of laptops tailored to varied preferences. Navigate their diverse collection, scrutinize specifications, delve into features, and assess prices while buying the best budget laptop for students. Don't overlook the significance of customer reviews and expert insights, as they offer valuable perspectives on the performance and durability of your chosen laptop.
Consider Budget Before Buying Laptop Online
Before buying a laptop, it is important to set a budget. It does not make sense to explore laptops and then skip them after you realize their budget is way higher than your budget. In every price bracket, there are plenty of choices available from multiple brands, so your budget doesn't limit your power to choose.
From budget-friendly selections to high-performance marvels, gintaa ensures an extensive range that aligns seamlessly with your financial considerations. Refine your search parameters based on your budget, thereby revealing laptop choices that harmonize perfectly with your fiscal blueprint. If you have a tight budget, you can actually buy a second-hand laptop online from gintaa. Here, apart from electronics gadgets, you get ample collections of pre-owned products as well.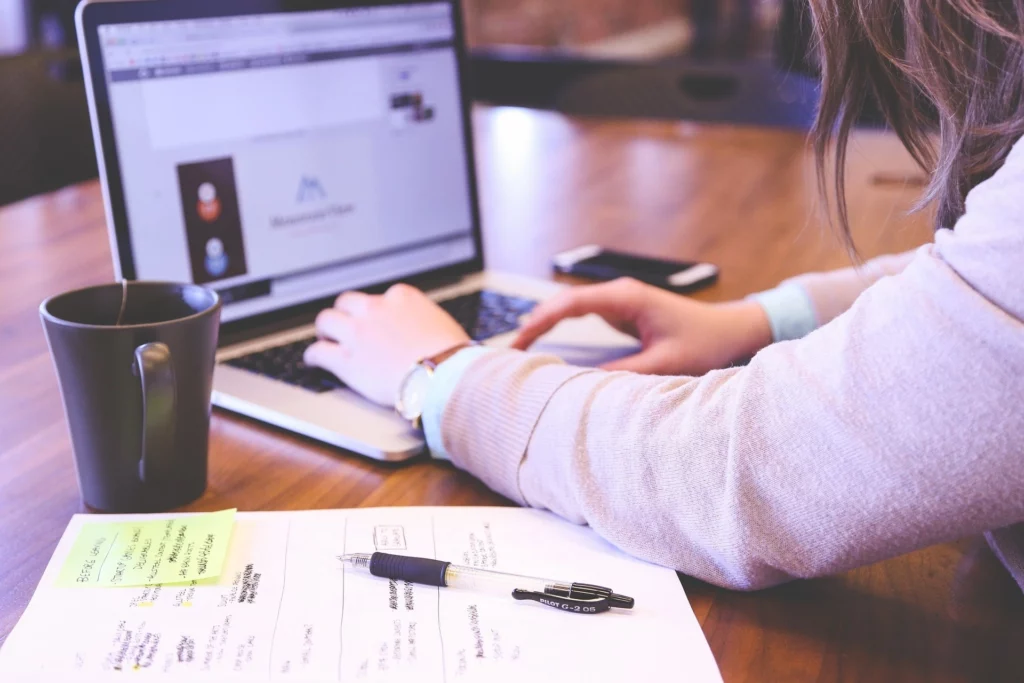 Processor and RAM
The processor in a laptop plays a pivotal role that actually defines its capability, and the RAM ensures smooth multitasking. Most laptops come with an Intel or AMD CPU, and while a lot of people prefer a laptop powered by an Intel processor, you can go for an AMD chip based on your usage. Intel's Core i3 chip is generally found in entry-level laptops, whereas the Core i5 is found in the majority of mainstream systems.
Determine Your needs
Closely scrutinize the intended purpose of your laptop acquisition. Are you a diligent student seeking a dependable companion for assignments and academic pursuits? Alternatively, could you be an ardent gaming aficionado on the hunt for a laptop that conquers virtual realms? gintaa boasts specialized laptops catering to distinct niches, including gaming, student life, and budget-conscious preferences. Precisely outline your requirements to effectively streamline your options.
Dive into the intricate specifications of your chosen laptop model. Assess critical facets such as processor velocity, RAM capacity, storage prowess, graphics proficiency, and battery longevity. Validate that the specifications mirror your envisaged usage, be it multitasking, immersive gaming, or creative content generation. When you wish to buy laptops online, you can actually look at budget laptops at gintaa.
Warranty and Support
Undoubtedly, laptops represent substantial investments, underscoring the importance of robust warranty coverage and dependable support services. Acquaint yourself with the terms of the warranty, elucidate repair policies, and ascertain available customer support avenues. To buy a gaming laptop online under a budget, you can check out the 'laptop' section on gintaa.
Embarking upon the realm of online laptop acquisition need not be a perplexing endeavor. By adhering to these five indispensable tips while buying the best laptop under 50,000, you are fortified to navigate the labyrinth of options with finesse. Now, purchasing a laptop online within your budget can be easier once you browse gintaa.