The wanderlust soul often leads us to venture too far from familiar lands to discover new places. Traveling can be fun and eye-opening, but it can also be stressful, especially when it comes to packing. Is your summer vacation right around the corner? But before you pack your bags and head out on a road trip, it's important to take a moment to ensure you don't forget your travel essentials.
Arrange Your Bag Smartly
When it comes to traveling, we book tickets, pack our bags, and head off to have the time of our lives. However, most of us overlook the fact that we need to carry certain travel accessories. This is just to make our journey comfortable and free of danger. We often forget to take certain travel essentials and end up searching for them all the way.
Comfortable Set of Clothes
Before stepping out to explore the world, you might think about getting proper travel essentials. You need to have a comfortable and suitable set of clothes. This is why, you always need to keep the place you are visiting in mind. You will always require different clothes for a destination filled with beautiful beaches and landmarks covered in snow.
Shop Essential Clothes
If you're traveling somewhere cold, pack cardigans, sweaters, and other winter clothes. On the other hand, if you're visiting a beach, casual, light clothing will do the trick. And when it comes to shopping for essential clothing on one platform, gintaa has you covered! So, do get a few during your next shopping spree.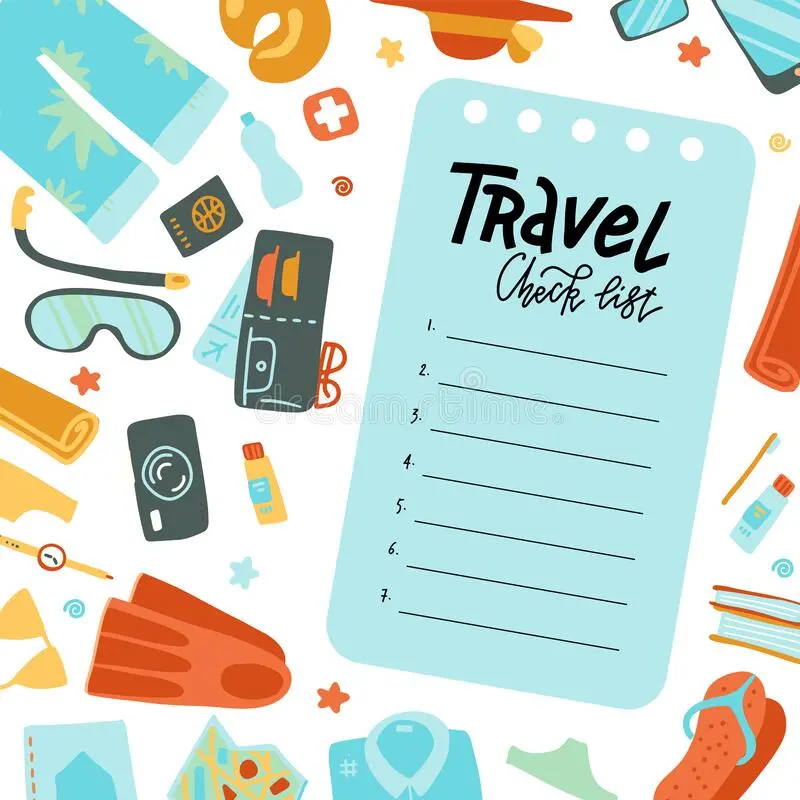 Consider Travel Bags as one of the Important Travel Essentials
Practically, no one heads out for a trip without some luggage in hand. Hence, you must be thinking of incorporating some useful travel bags into your travel essentials list. However, just like their personal needs differ, people's requirements for bags also similarly differ. Those going on incredibly long trips are sure to pack in more things.
Carrying all those heavy bags appears to be quite uncomfortable and something you would want to avoid on a long journey. But thanks to gintaa, now you can shop for all types of bags for your next adventure.
Multi-Purpose Shoes
Whether you are traveling heavy or light, your shoe options will be limited. To make the most of your limited options, you need some recommendations. You bring some comfortable shoes that will suit your varied travel needs. In a number of cases, you will have to consider carrying two kinds of shoes: a pair of waterproof, durable sneakers and a pair of shoes that would be quite relaxing and comfortable for long walks.
"What to pack for a weekend trip?" is one such query that always bothers you when you plan for a vacation. From clothes to shoes to accessories, a lot of things go inside your travel kit. However, there are a few items that you require at all times and in all places. So, instead of taking out those essentials from your packed bag, you can just carry a waist pouch.
Stylish and Durable Pouch from gintaa
This is one of the best travel accessories. You can easily fill up a travel pouch with the things mentioned above, like extra face masks, sunscreen, hand sanitizer, lip balm, moisturizer, toiletries, and medicines. You can also put some snacks in it, just in case you feel hungry or want something to munch on as you enjoy your book or movie on the journey.
Charging Set
Power bank, portable charger, and charging cord—these are some of the important travel essentials. You will never want your devices to run out of battery when you need them the most. It would be worse when you're working while you travel or if your phone dies and all the travel information is on it.
Also, no charge in your phone or camera means "no pictures," and you don't want that! To get rid of all these issues, you should carry a portable charger or power bank along with you. gintaa has all of your charging necessities, as well as a variety of gadgets such as speakers, mobile phones, and so on.
Medications, sanitizers, and skincare
Now we all know how the saying goes, "Better safe than sorry!" So, carrying your important medications along with cotton and hand sanitizer will be quite significant. Along with medicines, you also need sunscreen, moisturizer, and lip balm. Sunscreen protects your skin from the UV rays, and moisturizers help you stay hydrated all day long.
Sunglasses
Whether you are travelling to a sunny tropical getaway or just escaping to a winter retreat, do not forget to pack your favorite travel sunglasses. The best travel sunglasses are not only a fashion accessory but they are also used to protect your eyes from the harmful UV rays of the sun.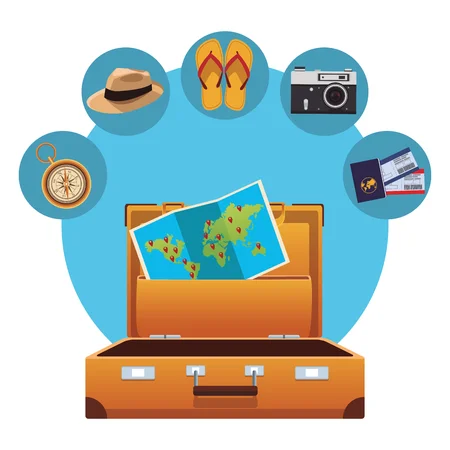 So, whether it is a long trip or a short one, you definitely need to consider keeping the above-mentioned travel accessories on your shopping list. So, go ahead and start shopping for great travel essentials like these on gintaa.